Posted on
SVG Cup serves off this weekend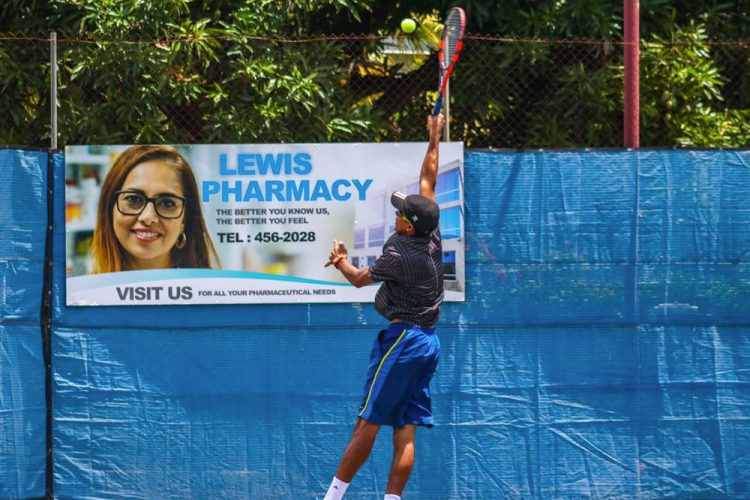 The refurbished National Tennis Centre at Villa will be abuzz from this weekend, as the first–ever SVG Cup tournament serves off.
On Sunday, a pro exhibition match will set the course for what is to come, as Vincentian players Corey Huggins and Kirk Da Silva come up against Canadian Daniel Nestor and Belgian Xavier Malisse in doubles and singles exhibition matches.
Both Nestor and Malisse have had many years of international experience and have played in several Grand Slams, and won doubles titles.
According to the tournament director of the SVG Cup Nima Naderi: "I encourage you all to attend this once in a lifetime event highlighted by Grand Slam champions".
Prior to the pro–exhibition match, young Vincentian tennis players will be engaged in a coaching clinic, as they get the expertise training from some top players and coaches.
Then on Monday, the ITF Under-18 tournament gets going, with the main draw for both the males and females. This tournament runs until Saturday, November 3.
St Vincent and the Grenadines did not host the ITF junior tournament in August of this year, instead, all energies were placed in the SVG Cup.
The SVG Cup, which is part of a Caribbean Cup Tennis Series, is the brain-child of Karl Hale the Rogers Cup ATP tournament director, who was born in Jamaica.
"The series is to promote youth development on the island via inviting the players up to the Rogers Cup, clinics on the island with ATP pros, and a scholarship program to assist players getting US tennis scholarships".