Posted on
Former students donate sports gear to SMSS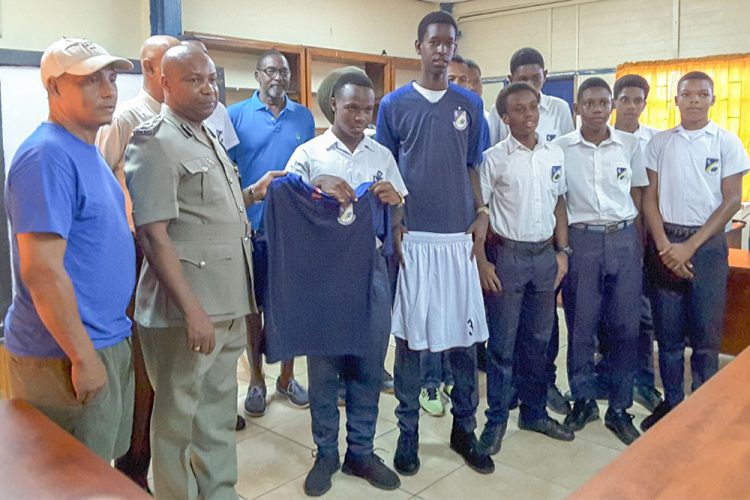 The St Martin's Secondary School football team is now better equipped for this year's secondary schools football championship. This is due to a generous donation of uniforms and balls presented to the school by a modest group of past students.
The school's principal, Wendel Edwards, in accepting the gifts assured the donors that the young men will wear the uniforms with pride and will ensure that such an investment will not be a wasted one.
Speaking on the behalf of the presenting party, the school's former centre-back and now Commissioner of the Royal St Vincent and the Grenadines Police Force, Collin John, encouraged the young men to also make full use of the educational opportunities that are available before them. He also quipped that "coupled with sports, education is the quickest and shortest way out of the ghetto."
Sports veteran and coach Keylee Williams used the opportunity to also urge the students to make St Martins proud and "when they leave these walls to always give back in small, yet meaningful ways". As he glimpsed across at Kendol Williams, who was donned in a yellow Adidas" t-shirt, which expressed his passion for his Alma Mater, "Adidas- All Day I Dream About St Martins".