Posted on
North East to defend international masters cricket title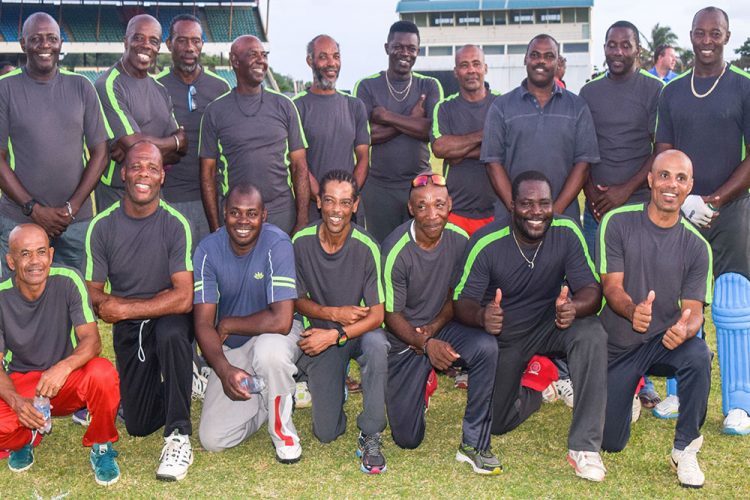 St Vincent and the Grenadines' North East, who won last year's inaugural National Lotteries Authority International Masters 20/20 competition, is set to defend their title when the 2018 edition bowls off today, Tuesday, October 23.
North East is in the festival category, along with New York Masters, Canada Masters, East Masters of Trinidad and Tobago, Central Touring Team of Trinidad and Tobago, as well as Vincy LOG Masters and Mustique Company Masters.
This year, organisers have introduced a fete division, which would see four teams contesting.
Listed in the "not too serious" category are Munroe Road of Trinidad and Tobago, Sarasota Masters of Florida, along with local teams North Leeward and the Prime Minister's XI.
When the competition gets going today, New York Masters play RSVG Police from 10 a.m. at Park Hill and from 2 p.m. Canada Masters meet East Masters.
From 10 a.m. today as well, Vincy LOG Masters meet Mustique Company Masters at the Arnos Vale Playing Field.
In the fete division, North Leeward plays Sarasota Masters from 2 p.m. at Cumberland and Munroe Road faces the Prime Minister's XI at Arnos Vale.
The preliminary round ends on Friday, with play-offs taking place on Saturday and both finals are set for Sunday at the Arnos Vale Playing Field.
The fete final bowls off at 10 a.m. and the festival final is scheduled to commence at 2 p.m.
The winner of the festival division pockets US$3,500, the runner up, $2,000 and the two losing semi-finalists get $500 each.
And, US$1,500 awaits the winner of the fete division, while the second place earns $800.