Posted on
Lower Bay, Layou Government boss primary schools TT titles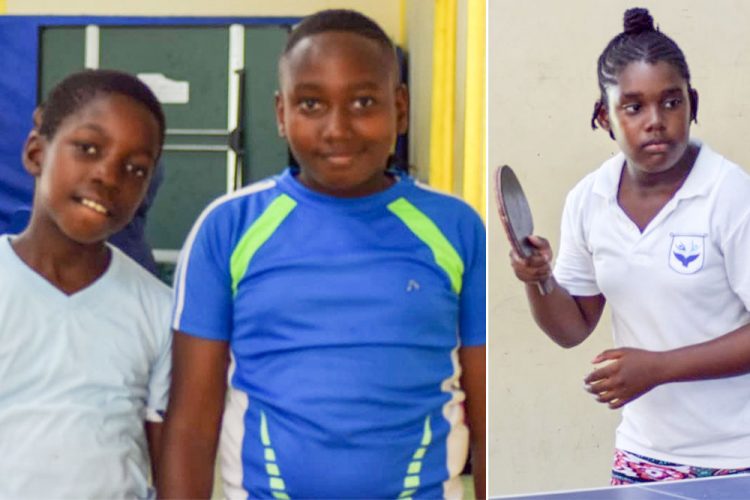 The Lower Bay Primary and the Layou Government bossed the titles that were at stake at the 2018 primary schools' Table Tennis tournament, which concluded last Friday at the St Vincent Grammar School auditorium.
Lower Bay champed the female titles and Layou Government, the male accolades.
The Lower Bay Primary pouched the female team title, as well as the singles and doubles. In an all-Lower Bay Primary doubles final, the pair of Toneequa King and Nyema Bernard bettered their fellow students and team mates Zenneka Mc Kree and Camella Harry 11-9, 11-7. King also won the females singles, when she beat Zakayla Harry of the Belair Primary, 7-11, 11-2, 11-6, 11-4. Likewise, Layou Government was crowned overall male champions, while Kristian Christopher took the singles and teamed up Shawn Miller to win the doubles.
Christopher undid Bradley Farrell of the Bequia Anglican 11-7, 11-5, 11-5, in the singles championship match.
And, Christopher and Miller had a straight sets 11-9, 11-7 victory over Farrell and Damien Miller of the Bequia Anglican, to pouch the doubles.