Posted on
Sion Hill netball tournament adds development division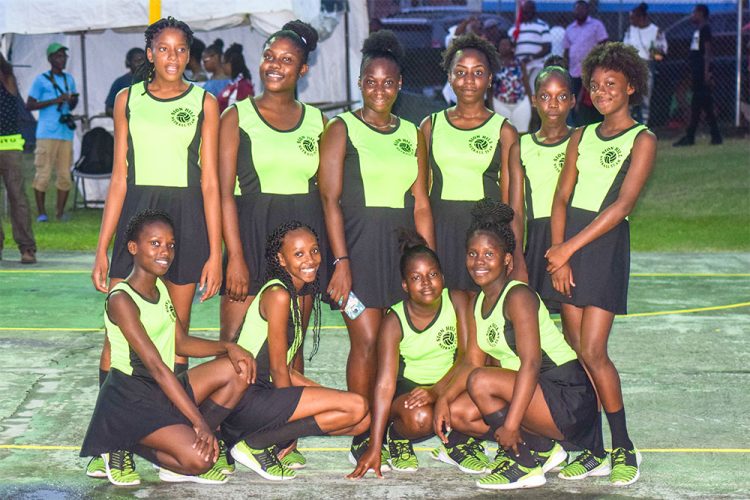 The 2018 Vita Malt Sion Hill Netball Tournament which opened last Sunday afternoon at the Sion Hill Playing Field hard court, has an added division.
A development division ,involving three teams: Lennie Quashie Buccament Bay Androids, Island Blends Success Radio two and Sion Hill Netters, will seek honours in the newly established component of the tournament.
The development division join the division one and division two teams that make up the complement of the tournament.
Organisers are anticipating four teams in division one. North Leeward Starz, Nice Radio Clinchers and Ball Warriors are the confirmed units in this division.
Meanwhile, New Ballers, Everready Future Stars, Island Blends Success Radio One, Ministry of Transport and Works, Star Girls Two and SVG General Services Strikers, make up division two.
At last Sunday's opening, Island Blends Success Radio Two won the best banner award, with Sion Hill Netters, taking the best dressed team accolade.
Apart from honours to be dished out by organisers, Sion Hill Netball Committee, teams are again in line to receive the $250 cash prize, for the team that is adjudged the most disciplined.
This award, along with $200 to the winners of division two, will come compliments parliamentary representative of East Kingstown Arnhim Eustace.
Also announced at last Sunday's opening was the continuation of the late E. Glenford Prescott award to the most disciplined young player from Sion Hill.
Prescott's widow, Jennifer, has agreed to sustain the $100 award, in memory of her husband, who died earlier this year.
New league champions will be crowned this year, as Star Girls One, which won last year's division one league title, is not participating this time around, while Ball Warriors, winner of division two, has been promoted to division one.
This year's tournament is scheduled for completion in early December.