Posted on
Shallow deep in love with Cumberland playing field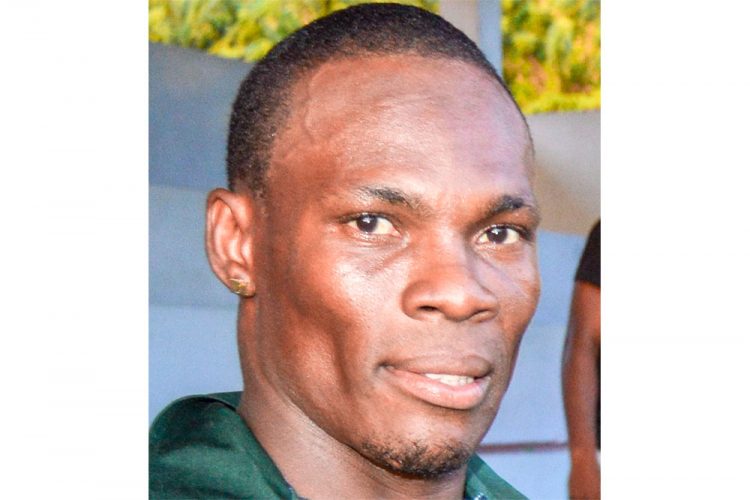 The Cumberland Playing Field has become a happy hunting ground for St Vincent and the Grenadines and Windward Islands batsman Hyron Shallow.
On each occasion Shallow has played at the venue, it resulted in him recording triple figures.
Shallow's first ton at Cumberland was his 145 for Team Rivals against Providence Electronic Solution North Leeward in the NLA premier division of the national cricket programme, in February of this year.
His second was 105 not out, made two weeks ago versus Ruddy's Electrical in the VINLEC North Leeward 20/20 competition.
Shallow returned last Saturday to the Cumberland venue, to set up another win for Ajuba of Spring Village.
In his third ton on Saturday, the right-handed Shallow struck 113 not out versus Kishore Shallow Coulls Hill Rangers.
In his knock, Shallow belted 15 fours and 5 sixes from 58 balls, as he and Donwell Hector, who scored 44 not out, combined to see Ajuba to 180 for 1 from 14.5 overs.
This was in response to Coulls Hill Rangers' 176 for 7 off 20 overs, in which Jeremy Layne scored 69 and Marcus McCoy, 29.
Bowling for Ajuba, Casmond Walters took 2 for 18, Leon Samuel, 2 for 31, and Asif Hooper, 2 for 35.
In Saturday's other match, defending champions RSVG Police defeated Somerset by five wickets.
Somerset scored 101 for 9 off 20 overs. John Williams and Kevin Small, both recorded 21.
Kenneth Dember took 4 for 15 and Casnel Morris, 2 for 23, bowling for RSVG Police.
In response, Police made 103 for 5 off 12.3 overs. Andrew Thomas scored 30 and Romario Grant, 27.
Bowling for Somerset, Rellan Mc Kie bagged 4 for 16.
On Sunday, Robertson Surveying Future Legends defeated Ruddy's Electrical by 16 runs.
Future Legends reached 107 for 4 off 15 overs. Miles Bascombe made 47 and Rajiv Roberts, 25.
Ruddy's Electrical replied with 91 for 7 off 15 overs. Deron Greaves made 36. Christopher Howe picked up 4 for 13.
And, Carlos James Troumaca Starlight overcame Upsetters on a faster run rate when play ended because of poor light.
Starlight reached 186 for 6 off 18 overs. Leshawn Lewis scored 43, Tilron Harry, 36, Ronique Edwards, 36, and Elron Lewis, 25.
Upsetters replied with 79 for 9 off 13.4 overs when play ended. Kentish John collected 2 for 5, Kishnel John, 2 for 16 and Nicklon Alexander, 2 for 21.