Posted on
TBPO softball cricket competition throttles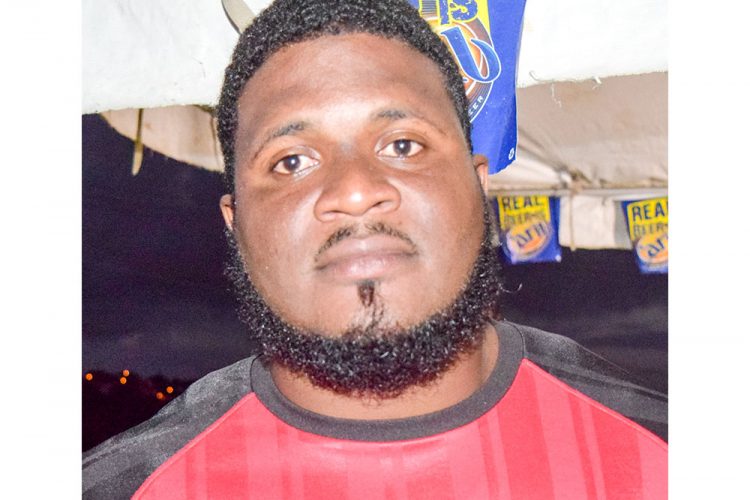 Five matches were played on the weekend in the National Lotteries Authority / Top Belair Progressive Organisation's (TBPO) 20/20 softball cricket competition at the Dauphine Playing Field.
Recording victories were Gomea Bombers, Gairy's Construction Simple Boyz, New Level, Country Meet Town Outa Trouble and Bank of SVG All Starz.
On Saturday, Gomea Bombers beat Mac Dauphine United by 31 runs.
Gomea Bombers posted 138 for 8 from their 20 overs. Maxi Hackshaw scored 49 and Asmond Forbes, 35 not out .
 Andre Woods took 2 for 9 and Juwan Laborde, 2 for 42, bowling for Dauphine United, who replied with 107 for 6 from their 20 overs.
Mondale Questelles, who made 30, Romano Hunte, 26, were the principal scorers, while Raymond Sayers had 3 for 27 and Asmond Forbes, 2 for 25, bowling for Gomea Bombers.
Simple Boyz had a 60-run win over Sunset Strikers in a match reduced to 15 overs, because of a late start.
Jabarri Cunningham, with 50 and Stein Joseph, 20, pushed Simple Boyz to 135 for 6 from their 15 overs.
Raji Questelles, with 3 for 17, was Sunset Strikers' most successful bowler.
Sunset Strikers replied with 75 for 9 from their 15 overs. Keneal Skinner took 4 for 5 and Jabarri Cunningham, 2 for 7.
Sunday's first match resulted in New Level triumphing over Fairbaine United Spartans by 47 runs.
New Level's 150 for 9 from 20 overs, had Rawdon Bentick making 51 and Marvin Harry, 45.
Bowling for Fairbaine United Spartans, Dwight David and Damian James, each took 3 for 11.
Fairbaine United Spartans replied with 103 all out from 13.3 overs. Maurice Cordice scored 43.
Kenneth Lewis, who took 3 for 34, Rawdon Bentick, 2 for 2 and Collin Lee, 2 for 23, shared the wickets for New Level.
A late start caused a 17-over affair, but Outa Trouble worked over Dr Thomas Injectors by 18 runs.
 Outa Trouble made 87 for 7 from their 17 overs. Davian Barnum scored 20.
Kesron Ashton took 2 for 8 and Desroy Lavia, 2 for 18, bowling for Injectors.
Imran Samuel picked off 3 for 2, to leave Injectors at 69 for 8 from their 17 overs.
And, All Starz saw off Computec Older Boys by 72 runs.
The match reduced to 17 overs because of a late commencement, saw All Starz making 111 for 8 from 17 overs. Ron Adams scored 25.
Bowling for Older Boys, Mc Donald Simon had 2 for 7, Sylvanus Morgan 2 for 11 and Nathaniel Adams, 2 for 26.
Older Boys were were rolled over for 39 in 15 overs, undone by the bowling of Ron Adams' 3 for 4, Kelly Murray's 3 for 7, Desmond Bramble's 2 for 4 and Dwayne Williams' 2 for 15.