Posted on
Mustique starts with double wins in masters' cricket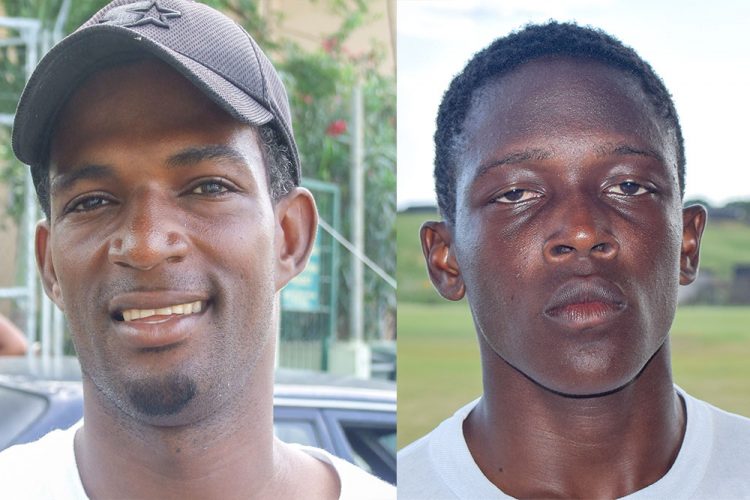 Mustique Company Masters chalked up two wins on the trot on the weekend, to make a perfect start to their 2018 campaign in the SVG Masters 20/20 cricket competition.
 Their happy hunting ground was Buccament Playing Field, as Ruddy's Electrical Barrouallie and Computec Belfongo, were their catches.
 On Saturday, Mustique Masters won from Barrouallie by four wickets.
 Barrouallie posted 140 for 7 from their 40 overs. Lennox Douglas scored 60.
 Oneil Thomas had 2 for 13 and Julian Lampkin, 2 for 21, bowling for Mustique.
 Nicholas Baptiste, with 41, Carl Hamlet, 27 and Oneil Thomas, 20, helped Mustique Masters to 141 for 6 from 18 overs.
 Lennox Douglas, who captured 3 for 29, was Barroaullie's most successful bowler.
 Mustique Masters returned to the venue on Sunday to subdue Belfongo by 37 runs.
 Batting first, Mustique Masters posted 172 for 6 from their 20 overs. Roy Baptiste (32), Nicholas Baptiste (29), Carl Hamlet (24) and Caswell Dorsette (20 not out), all contributed.
Rohan King, with 2 for 42 was the pick of Belfongo's bowling.
 In reply, Belfongo was dismissed for 135 in 18.2 overs. Orville Franklyn, with 24 and Evoss Williams, 22, were the main contributors.
 Bowling for Mustique Masters, Nicholas Baptiste snared 4 for 27, Roy Baptiste had 2 for 11 and Oneil Thomas, 2 for 18.
 Also, on Sunday, Sion Hill, Teachers Credit Union North East, A R and D Trucking Ptani and General Hardware Pastures tasted victories.
 Sion Hill outplayed RSVG Police by six wickets at Arnos Vale Two.
 Police's 159 for 8 from their 20 overs, saw Renford Jack making 37, Elgin Richards, 36 and Neil Baptiste, 29.
 The wickets were shared by Joseph Medford, who too 2 for 17, Sylvester Vanloo, 2 for 22 and Gary Rodriquez, 2 for 31.
 William "Bill" Edwards then stroked 61 and Michael Duncan, 27, to navigate Sion Hill to 160 for 4 in 19.5 overs.
 Renford Jack, with 2 for 41, was Police's most successful bowler.
At Park Hill, defending champions North East made it three wins from as many matches, when they outplayed Digicel Glamorgan by 119 runs.
 North East amassed 210 for 6 from their 20 overs.
 Deighton Butler scored 58, Olanzo Jackson, 34 not out, Harvey Pope, 32 and Winsbert Springer, 28.
 Glamorgan's reply was 91 all out from 15.3 overs. The lead batsmen were Gershom Dick -31 and Mc Neil Morgan- 24.
 For North East, Olanzo Jackson picked off 3 for 21, Jerry Matthias, 2 for 9 and Deighton Butler, 2 for 14.
 Also at Park Hill, Ptani registered a 31-run win over Davis Construction Bequia.
 Ptani scored 137, batting first. Isaac Haywood scored 31, Alfred Mc Kenzie, 27 and Zenus James, 22.
 Bequia made 106 all out, as they were undone by the bowling of Isaac Haywood, who scalped 4 for 25 and Adolphous Campbell and Ray Richards, who both took 2 for 21.
 And, Pastures, with an improved showing this year, beat Joseph DaSilva Sr. Memorial Funeral Home North Leeward by 32 runs.
 Pastures, on the back of 71 by Deptor Culzac, reached 161 for 8 from their 20 overs.
 Orlando Charles had 3 for 24 and Nelson Williams took 2 for 17, bowling for North Leeward.
 Despite Leon Samuel's 60 and Nelson Williams' 20, North Leeward fell for 129 in 18 overs.
 Ardon Hall captured 4 for 12 and Alvin Hope, 2 for 11, bowling for Pastures.