Posted on
SVGS stands alone in Round D Town road relay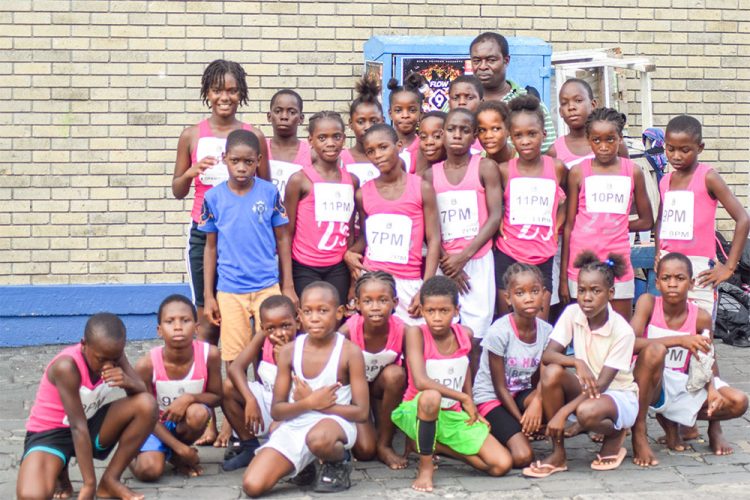 The St Vincent Grammar School (SVGS) was the lone team to retain a title in last Sunday's Round D Town Road Relay, as the 2018 road racing calendar of Team Athletics SVG, got going.
Clocking 30 minutes 23.22 seconds, the SVGS held on to the male segment of the secondary schools' division, ahead of the Barrouallie Secondary and the Petit Bordel Secondary, to complete the top three.
Taking the female segment for secondary schools, was Troumaca Ontario, which pushed last year's winners Central Leeward Secondary down to second place.
Troumaca Ontario's winning time was 40 minutes 20.30 seconds. The Thomas Saunders Secondary, in third position, made up the top three.
Meanwhile, Fitz Hughes Primary returned to the top of the pile in the primary schools division, regaining the male and female titles; a feat achieved when they last participated in the event in 2016.
Fitz Hughes winning time in the male segment was 36 minutes 14.43 seconds, with the females clocking 43 minutes 47.89 seconds.
Fitz Hughes Primary swept the first, second and third places among the female, as well as second place for the males.
The Kingstown Preparatory School was third in the females, failing to retain their title won last year.
There were also two new champions in the open male and female.
Experience won the male open in 27 minutes 51.69 seconds, beating last year's winner IT DAT Academy into second place, with X- Cel, placing third.
IT DAT Academy regained the female category, timing 36 minutes 50.18 seconds. Central Leeward Secondary, the 2017 winners, finished second, and X- Ceed Sports Club, third.
The four-leg race, saw each leg beginning and ending directly in front of First Caribbean International Bank on Halifax Street.
From the start point, athletes headed up to Sharpe Street, then onto Bay Street, with the primary school participants turning on to Higginson Street and the others to Linley Street, on to Back Street, then back to the starting point.
The winners of the open division got $600, with the second place earning $400 and third places, $200.
In the secondary schools' division, first place was allocated $400, second place, $300 and third place, $200.
And, in the primary schools' bracket, the first places of both genders earned $300, with the second places getting $200 and third placed finishers, $150.
Thirty-eight teams contested Sunday's event, with 35 completing.
Sunday's race saw the return of one-time road warriors Sion Hill, which featured two teams in the open male division.