Posted on
Rasfarco trumps overs Caesar's Defenders in Greiggs softball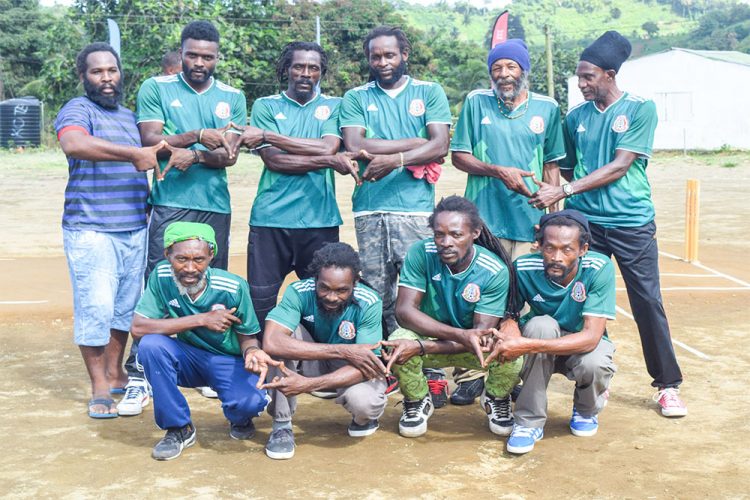 Rasfarco outdid Caesar's Defenders on Saturday at the Greiggs Central Playing Field, as the Hairoun/ FLOW/ Sea Operations Nar Fren Dem men's 20/20 softball cricket competition continued.
Taking first strike was Caesar's Defenders, who scored 100 all out from 15 overs. Renrick Davis led with 33 not out.
Levan Matthews took 2 for 21 and Secann Simmons, 2 for 23, bowling for Rasfarco.
Verton Sam with 39, was the lead batsman in Rasfarco's reply of 101 for 7, from 15 overs.
Zirran Thomas took 3 for 23 and Kamal Jackson, 2 for 12, to be Caesar's Defenders most successful bowlers.
Meanwhile on Sunday, Country Meet Town Outa Trouble cued up a seven-wicket win over former winners RVG Police.
Batting first, RSVG Police were dismissed for 115 from their 20 overs. Kenroy Martin scored 30.
Shemroy Primus scalped 4 for 14 and Kenron Williams, 3 for 15, for Outa Trouble, who replied with 116 for 3 from 12 overs.
Davian Barnum struck 37 not out, while Renford Jack took 2 for 22, bowling for RSVG Police.
Then there was a 15-over per side affair between Extreme Strikers and Street Fighters, as the match got off to a late start.
Olran Mc Kenzie scored 66, to lead Street Fighters to 129 for 3 from their 15 overs.
Extreme Strikers' response was 64 all out in 13.4 overs. Nolan Durrant topscored with 36.
Randy Hooper, with 4 for 6, Brenton Arrindell, 2 for 9, Cedrick Thomas, 2 for 15 runs and Marley Martin, 2 for 23, all combined to register a 65-run win for Street Fighters.
And, Dr Thomas Injectors beat Israel Bruce Smashers Inc. by six wickets.
A late start resulted in the match reduced 17 overs per side.
Smashers, who batted first tallied 115 all out from 16.1 overs. St Clair Dickson's 31 was the topscore.
Damion Allen took 3 for 32, Javon Nero, 2 for 3, Wendell Corridon, 2 for 26 and Roneke James, 2 for 33, sharing the wickets for Dr Thomas Injectors.
Tex Franklyn slammed 48, to pilot Dr Thomas Injectors to 117 for 4 from 14.4 overs.
Women's 10/10
The lone fixture in the women's 10/10 competition ended in triumph for United Survivors Cricket Club against Sea Operations Nar Fren Dem.
Cordel Jack, with 61 not out, navigated United Survivors to 88 for 3 from 8 overs, as a late commencement caused a reduction in the overs.
In reply, Nar Fren Dem was short by 18 runs, as they reached 69 for 6 from their 8 overs.
Hazel Ann Foster struck 19, while Cenecia Matthews picked up 2 for 6, bowling for United Survivors.