Posted on
National teams battle Barbados in football friendlies this weekend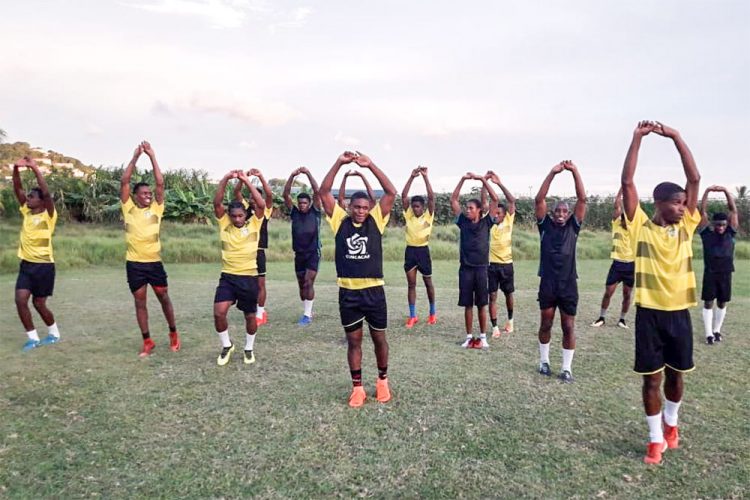 Two of St Vincent and the Grenadines national football teams, the Under-20 outfit and the senior team Vincy Heat, will face off against Barbados this Friday and Sunday, respectively.
From 7:30 p.m. at the Victoria Park, the Under-20s will take on the visiting Barbadians, while Vincy Heat hosts their regional counterparts on Sunday from 4 p.m. at the Chili Playing Field in Georgetown.
When Vincy Heat and Barbados met last year in Grenada in the Windward Islands Football Association (WIFA) tournament, the Vincentians won 4-3.
This was St Vincent and the Grenadines lone win in the tournament.
The local Under-20s, will be represented by Derron Hamlet, Trezine Da Souza, Joel Quashie, Ziani Samuel, Dondre Charles, Gidson Francis, Dexran Wilson, Lesran Craigg, Trivis Fraser, Brandon Johnson, Kenyon Delpesche, Osei Thompson, Alpheus Medica, Romano Johnson, Jay-z Ryan, Diel Spring, Leon Wickham, Carlos Solomon, Jolando John and Jadiel Chance.
Meanwhile, the senior men's team reads Lemus Christopher, Kevan Henry, Jahvan Peters, Jahvin Sutherland, Keshorn Johnny, Joseph Douglas, Jalen Miller, Akeem Williams, Jolanshoy Mc Dowall, Devin Francis, Wendell Cuffy, Brad Richards, Diel Spring, Joel Quashie, Zenroy Lee, Nazir Mc Burnette, Azinho Solomon, Chavel Cunningham, Denis Prescott and Trivis Fraser.
In August, the Under-20 team drew 1-1 with the Jamaica Under-23s, while the senior outfit levelled their encounter with the Jamaicans 2-2.
The Vincentians' opponents this weekend will be chosen from Ackeel Applewhaite, Kishmar Primus, Shane Codrington, Antone Greaves, Akeem Hill, Jomo Harris, Raheim Sargeant, Omani Leacock, Ishawn Babb, Andre Applewhaite, Rashon Gittens, Niall Reid-Stephen,Rashawn Kellman, Renaldo Timm, Ray Francis, Shakeel Browne, Nicholi Brathwaite and Sheran Hoyte.
The St Vincent and Grenadines Under-20s are preparing for the CONCACAF Championships in Florida in November, drawn in Group A against the USA, Trinidad and Tobago, Suriname, US Virgin Islands and Puerto Rico.
Meanwhile, the senior men's team is getting ready for their outing away to French Guiana on October 11 in the CONCACAF Nations League qualifiers.
In St Vincent and the Grenadines first match here on September 9, they were beaten 2-0 by Nicaragua.
Barbados, which is also part of the Nations League, drew 2-2 with Guyana in both teams' first match.