Posted on
Chrisroy John, Hyron Shallow hit centuries in NL cricket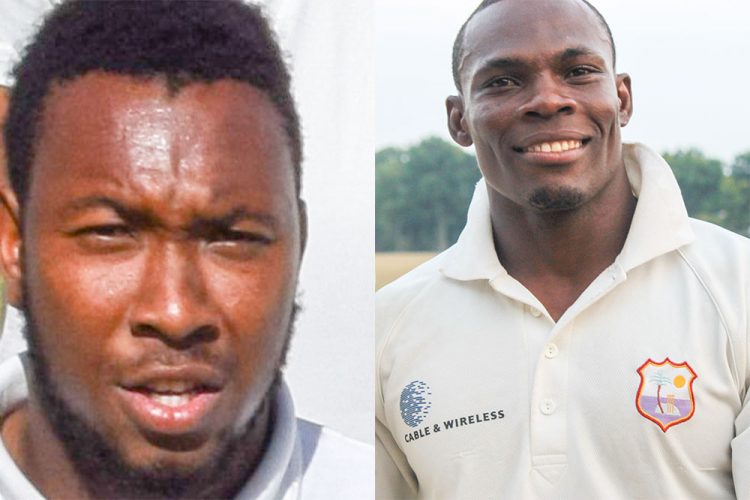 Chrisroy John and Hyron Shallow, both hit centuries against Ruddy's Electrical last Sunday at the Cumberland Playing Field, in the VINLEC North Leeward T/20 cricket competition.
John smashed 111 not out, in which he smashed 9 fours and 7 sixes, in his 65-ball innings, while Shallow's 105 not out, made from 58 balls, contained 14 fours and 4 sixes.
The two shared an unbroken stand, to see Ajuba to 235 without loss from their 20 overs.
Ruddy's Electrical response was 71 all out from 16.3 overs.
Seon Sween topscored with 19. Asif Hooper grabbed 4 for 5 and Leon Samuel had 2 for 12.
Ruddy's Electrical had defeated Peto Stars by nine wickets on Saturday.
Peto Stars scored 103 all out off 14.5 overs, with Allison Samuel scoring 43 and Vangel Small, 23.
Bowling for Ruddy's Electrical, Augustine Bentick bagged 5 for 16, Calute Lewis 2 for 25 and Curtis Edwards 2 for 26.
Ruddy's Electrical responded with 104 for 1 off 14.2 overs. Roger Gibson made 53 not out and Seon Sween, 23 not out.
Also on Saturday, RSVG Police, the defending champions, overcame Carlos James Troumaca Starlight by six wickets.
Starlight's 147 for 7 from their 20 overs, saw Nicklon Alexander making 39, while Bennitton Stapleton took 2 for 11, bowling for RSVG Police.
Rickford Walker then struck 75 not out, as RSVG Police replied with 151 for 4 from 16 overs.
And, Upsetters stopped Somerset by 14 runs on Sunday.
Orville Franklyn, who scored 32 and Cklon Mc Kie, 22, were the main contributors in Upsetters' total of 146 for 7, from their allotment of 20 overs.
Nelson Williams took 3 for 22 and Ezra Glasgow, 2 for 26, and were Somerset's most successful bowlers.
Somerset, in response, reached 132 for 9 from their 20 overs. Nelson Williams led with 30.
Cklon Mc Kie, 3 for 17 and Desroy Samuel, 2 for 30, were the most successful bowlers for Somerset.