Posted on
A century, a tied match highlight Masters' cricket weekend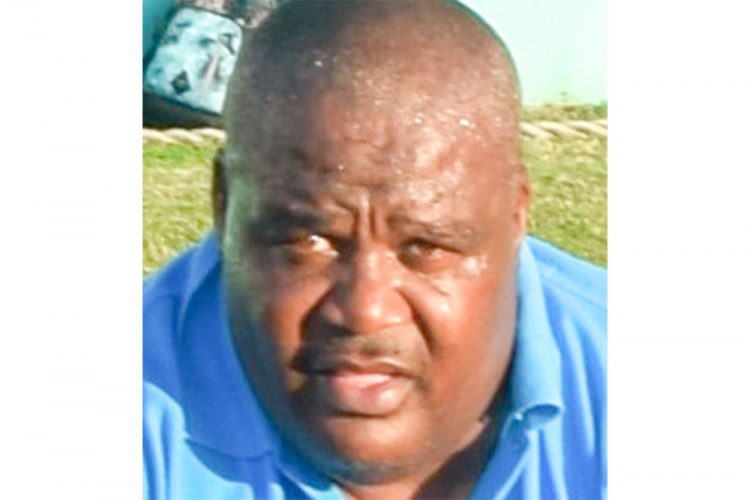 Oneil Baptiste stroked 101 not out and Trevor Bailey, 67 not out, for RSVG Police, as they plundered Ruddy's Electrical Barrouallie's bowling to all parts of the Buccament Playing Field last Saturday in the SVG Masters cricket competition.
The opening pair put on 180, without being separated, batting all 20 overs.
Barrouallie's batsmen, though, could not reciprocate the efforts of Baptiste and Bailey, when they took to the crease, and were buckled at 129 for 7 from their 20 overs.
Lennox Douglas scored 30, and Dexter Small and Lenif Hector both made 24.
Bowling for RSVG Police, Renford Jack had figures of 3 for 12 and Carlos Sampson, 2 for 17, to help their team to a 51-run win.
Meanwhile, there was high drama when play returned at the Buccament Playing Field on Sunday, as Sion Hill and General Hardware Pastures tied their match.
Ashley Cordice, who made 84 not out and Colin Shoy, 19, bolstered Sion Hill's total of 160 for 3 from their 20 overs. Israel Cordice was the pick of Pastures bowling, taking 2 for 20.
Pastures' response of 160 for 7 from their 20 overs, saw Rohan Ash making 46 and Deptor Culzac, 20.
Bowling for Sion Hill, Brian Davis took 3 for 36 and Sylvester Vanloo, 2 for 9.
But the other matches on the weekend were routine.
At Arnos Vale Two on Saturday, Digicel Glamorgan had a seven-wicket win over Kirk DaSilva's La Croix.
Sobers Thomas struck 43 and Bennie Phillips, 29, as La Croix made 107 all out from their 20 overs.
Augustus Mofford and Elvis John took 2 for 18 and 2 for 20, respectively, bowling for Glamorgan.
Augustus Mofford, who made 33 not out and Mc Neil Morgan, 30 not out, piloted Glamorgan to 108 for 3 from 10. 5 overs. Raymond Ryan picked off 2 for 23, bowling for La Croix.
On Sunday, there were triumphs for Teachers Credit Union North East, Davis Construction Bequia and Stanley Browne's Stubbs.
North East saw off A.R. & G Trucking Ptani by 67 runs at Arnos Vale Two.
North East's total of 162 for 9 off 20 overs, had Deighton Butler scoring 51 and Elton Williams, 43.
Isaac Haywood snared 3 for 32 for Ptani, whose response was 95 all out from 16 overs.
Cassius Welcome made 29 and Jerome Samuel, 22, while for North East, Olanzo Jackson bagged 4 for 14 and Otis Wright, 3 for 16.
At Park Hill, Bequia had a 98-run win over Marriaqua.
Bequia posted 218 for 8 from their 20 overs. Leading the way was Daniel Williams with 60, while Jeffrey Richards scored 31 and Ian Gonsalves, 27.
Lanzo Lavia who had 3 for 23 and Esmond Yearwood, 2 for 37, were Marriaqua's most successful bowlers.
Marriaqua – 120 all out from 18.2 overs. Ricky King scored 28, while Daniel Williams scalped 3 for 18, bowling for Bequia.
In the second match at Park Hill, Stubbs bettered North Windward by five wickets.
North Windward scored 133 for 9 from their 20 overs. Augustin Bentick, with 32 not out and Michael Jack, 31, were the principal scorers. Micah Joseph had bowling figures of 3 for 25.
Stubbs replied with 136 for 5 from 17.4 overs. Dawnley Joseph made 69 not out and Livingston John, 24.
Augustin Bentick hauled in 3 for 22, bowling for North Windward.