Posted on
14-year–old gets fiver in VINLEC NL cricket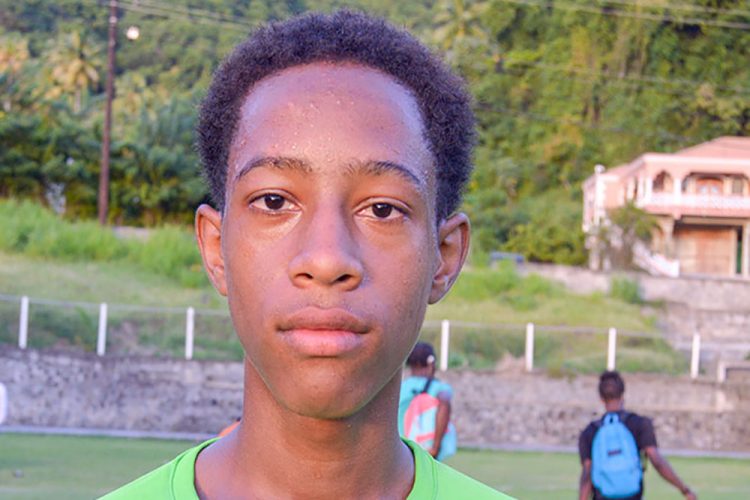 Fourteen-year-old, Shaheem Samuel, had a five-wicket haul, bowling for Carlos James Troumaca Starlight against Somerset of Fitz Hughes, at Cumberland Playing Field last weekend in the VINLEC North Leeward T20 Cricket tournament.
Samuel, a student of the Troumaca Ontario Secondary School, bagged 5 for 15, to send Somerset packing for 99 in 19.1 overs, in pursuit of 171.
Assisting with the demolition were Kentis John, with 2 for 16 and Zemron Providence, 2 for 18.
Troumaca Starlight had posted 170 for 8 off 20 overs. Elron Lewis and Ronique Edwards each scored 24 and Tilron Harry, 20.
Ezra Glasgow had 2 for 17, and Kevin Small, 2 for 23, bowling for Somerset.
Starlight won by 71 runs.
 But Starlight was brought down to earth by Big League in a rain affected fixture.
Starlight made 118 for 8 off 20 overs. Leshawn Lewis scored 31 and Donald Delpesche, 25.
Shangi John pocketed 3 for 6, Jide John, 2 for 18 and Cuthbert Thomas, 2 for 21.
Big League was 80 for 7 off 14 overs when rain ended play.
Kentis John snared 4 for 7.
Big League at the point of end of the match, had a better scoring rate.
It was Big League's second win on the weekend, as they defeated Upsetters by 25 runs.
Big League made 105 all out off 19.1 overs, with Shangi John and Jide John, scoring 33 and 22, respectively.
For Upsetters, Maxwell Edwards collected 4 for 19. Dyson Williams took 3 for 14 and Ravy Stapleton, 2 for 14.
Upsetters fell short, dismissed for 80 in 12.3 overs.
Dyson John was the topsorer with 30, as Omarlie Lavia picked up 3 for 6, Jide John, 3 for 13 and Shangi John had 3 for 26.
And, Robertson Surveying Future Legends of Rose Hall, also defeated Peto Stars by 25 runs.
Future Legends on the back of Marcus Castello's 33, tallied 119 for 8 off their 20 overs.
Vidol Edwards had 4 for 9 and Kemrick Westfield, 3 for 18.
Peto Stars made 94 all out off 20 overs. Lee John Jordon scored 33, Otis and Matthews, 22.
Bowling for Rose Hall, Rajiv Roberts grabbed 4 for 12 and Gerson Wyllie, 2 for 12.