Posted on
United Survivors return to winning ways in Greiggs women's 10/10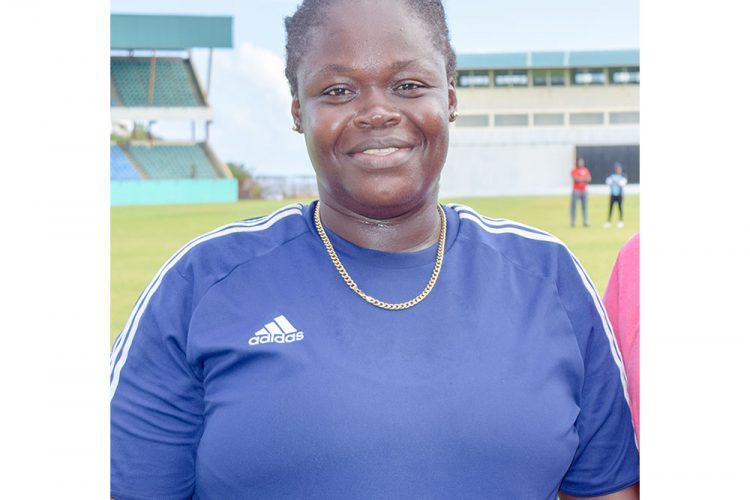 Last year's champion of the Hairoun Brewery/ FLOW/ Sea Operations Nar Fren Dem Greiggs 10/10 softball cricket competition, United Survivors, returned to winning ways last Saturday at the Greiggs Central Playing Field.
Cordel Jack, 60 not out, and Samantha Lynch, 43 not out, powered United Survivors to 117 for 1 from their 10 overs versus Upsetters.
Jack then took 2 for 16, as Upsetters were stymied at 81 for 3 from their 10 overs. Klemisha Matthews led Upsetters' batting, making a topscore of 32.
United Survivors won by 36 runs, rebounding from a nine-wicket loss to Hairoun North Leeward in an earlier encounter.
Also on Saturday, Ball Burners registered a 33-runs win over North Leeward.
 Ball Burners made 74 for 6 in their 10 overs. Edelyn Turtin scored 24.
 Bowling for North Leeward, Christal Trumpet grabbed 3 for 8.
 In reply, North Leeward was dismissed for 41. Sandra Samuel scored 16.
  Edelyn Turtin, who took 3 for 2, and Zavian Stephen, 3 for 22, were the pick of the bowlers for Ball Burners.
 North Leeward rebounded to see off Upsetters by nine wickets.
 Batting first, Upsetters scored 69 for 3 from their 10 overs, with Ivy Browne stroking 30 not out.
 Bowling for North Leeward, Anica Porter had 2 for 11.
 Christal Trumpet then cracked 35 not out, to lead North Leeward to 71 for 1, with 10 balls to spare.