Posted on
Martin Bollers tastes victory in cycling race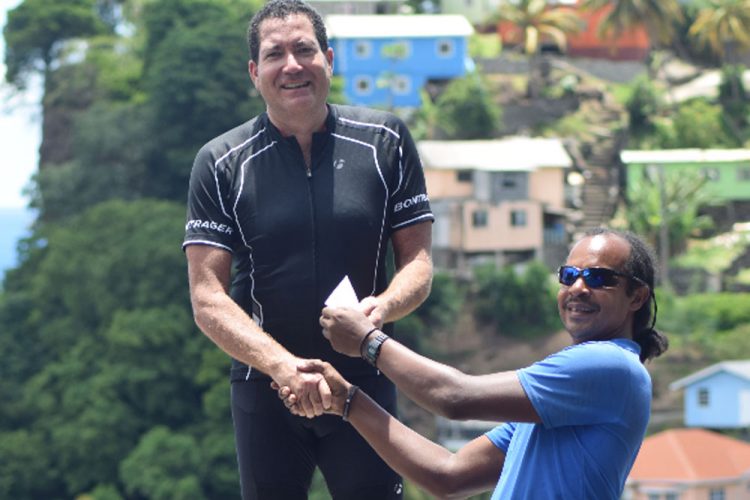 Martin Bollers made good of his main rival's mishap to win the masters category at last Sunday's road race, put on by the SVG Cycling Union.
Bollers took first place in the 65-mile event, timing 4 hours 53 minutes 24 seconds.
Having to remain in the shadows of Peter Durrant, Bollers turned out to be the lone competitor, as Durrrant had to opt out because of a defect with his bicycle.
Meanwhile, Zefal Bailey won the 85-mile segment, set aside for elite cyclists.
Bailey's winning time was 4 hours 34 minutes 05 seconds.
Second to Bailey was Albert Quammie in a time of 5 hours 6 minutes 21 seconds and third was Sherwin James in 5 hours 20 minutes 09 seconds.
Enroy Lewis, Samuel Lyttle and Delano Wilson in the elite category, did not stay the course of the race.
Lewis and Wilson opted not to continue as they felt the effect of the pace of the race, and the searing heat, while Lyttle also suffered problems with his bike.
Sunday's race took cyclists from the SVG Automotive Gas Station on Tyrell Street to Langley Park, then back to the Arnos Vale roundabout.
From there, the elite cyclists circuited from the Round About to Diamond four times, before finishing at Casson Hill.
The masters did two laps fewer of the Round About to Diamonds circuit, than the elite cyclists.