Posted on
Inaugural Bequia Youth Soccer tournament concludes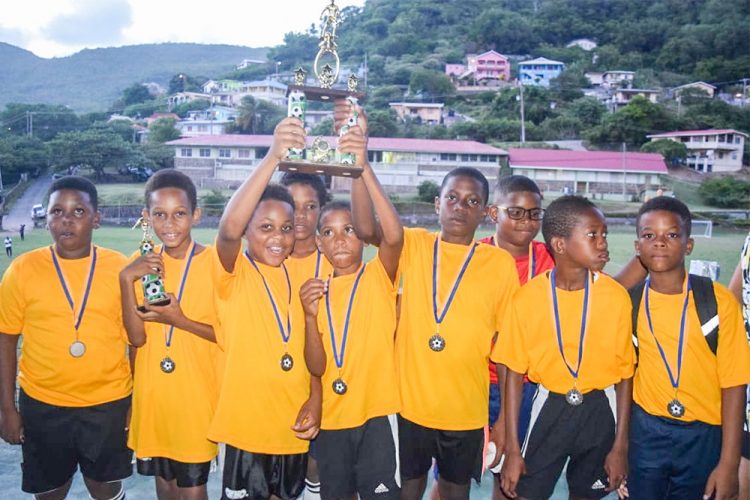 Future Stars won the Under-13 knock-out competition of the inaugural Bequia Youth Soccer tournament, last Friday, at the Clive Tannis Playing Field in Bequia.
Future Stars beat Young Stars 2-1 in kicks from the penalty spot, after both were level two goals apiece in regulation time.
Rising Stars won the league competition, with Combine Stars second, Future Stars third and Young Stars fourth.

In the Under-10 division, Future Youths placed first, Combine Youths were second and Uprising Youths, third.
Devonte Ollivierre was the youngest participant, and Jaiden Kydd was voted best goalkeeper.
The leading goal-scorer in the Under-10 Division was Jay-Von Phillips, with 8 goals and in the Under-13 division, the top goal-scorer was Damian Miller, with 6 goals.
Meanwhile, Rianne Stowe and Delecia Michael were rewarded as the two female participants.
Uprising Youths was adjudged the most disciplined team in the Under-10 and Future Stars copped the award in the Under-13 division.
The tournament was organised by a six-member committee, which included Wayne Peters, Clayton Ollivierre, Marlon James, Ralph Stowe, Garfield Mc Intosh and Clement Mc Intosh.