Posted on
Howard, De Roche take SSTTA doubles title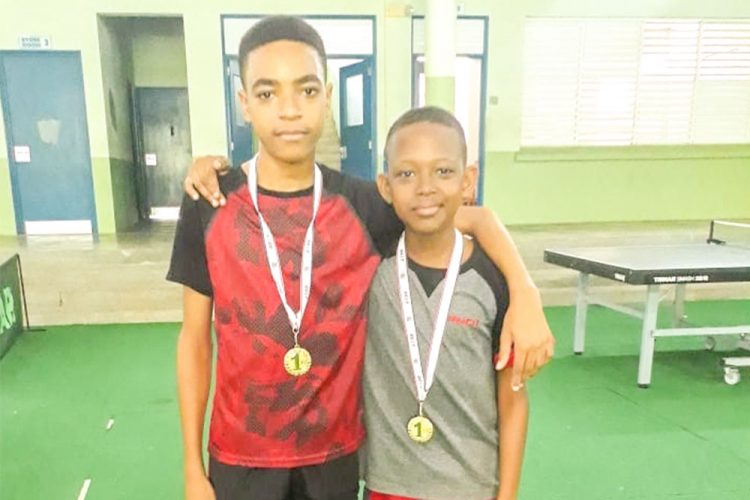 Caleb Howard and Akeil De Roche, proved to be the indomitable combination last Saturday, at the West St George Secondary School's auditorium, when they pouched the Sean Stanley Table Tennis Academy (SSTTA) doubles title.
The pathway to the title for the two, began with an 11-7, 11-5 defeat of Cody Laidlow and Joshua Joseph.
In the final, Howard and De Roche dismantled brothers Mirac and Michel Creese 11-7, 11-9, 11-7.
The other half of the results, saw the Creese brothers eclipsing Atwan Tannis and Ajani Hinds, 12-10, 11-5, to set up the decider against Howard and De Roche.
Sean Stanley, founder/director and coach of the SSTTA, said that the main objective of hosting such in house tournaments, is for the building of strength in doubles play.