Posted on
Sion Hill Tallawahs lace Novice in Greiggs softball competition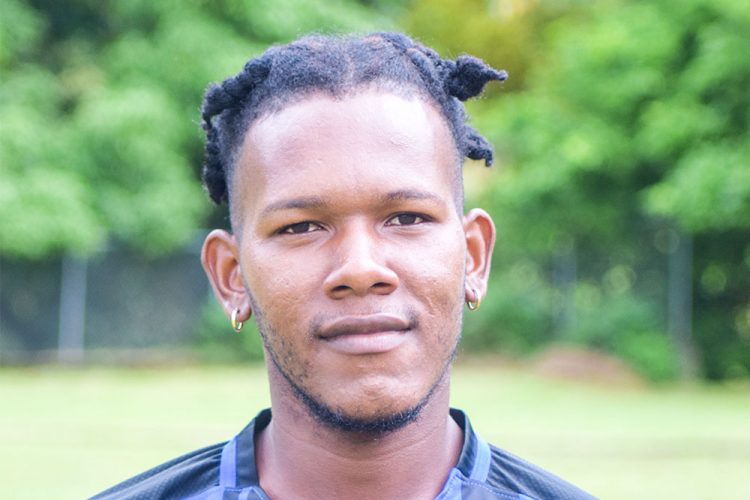 Defending champions of the Hairoun Brewery/ FLOW/ Sea Operations Nar Fren Dem Greiggs men's 20 /20 softball cricket competition Sion Hill Tallawahs kept their winning ways last Sunday, with a 61-run win over former champions CGM Gallagher Novice, at the Greiggs Central Playing Field.
 Sion Hill Tallawahs posted 144 for 7 from their 17 overs, as the match was reduced because of a late start. Shamic Roberts hammered 87 not out.
 Norlan Williams took 3 for 22, bowling for Novice, whose response was 83 for 8 from their maximum 17 overs.
 Elton Williams topscored with 39.  Denson Hoyte, 3 for 19 runs, Shamic Roberts, 2 for 15 and Erwin Williams, 2 for 18, led Sion Hill Tallawahs to a commanding victory.
 Meanwhile, Owia Young Strikers, another former winner of the competition, overcame LOG Enterprise Supreme Strikers by four wickets in a match reduced to 15 overs, also because of a late start.
 Supreme Strikers made 98 for 3 from their 15 overs,. Handel Antoine scored 27 not out.
In response, Owia Young Strikers scored 99 for 6 from 13.2 overs. Marcus Hackshaw hit 27 and Rolando Wright, 20 not out. Glenroy James grabbed 4 for 20.
 And, In a 17-over affair, also on Sunday, Hard Hitters outplayed RSVG Police, who also had tasted a lien on the competition, by 24 runs.
 Hard Hitters posted 153 for 5 from their 17 overs.  Manley Duncan topscored with 67, while Lenroy Baptiste took 2 for 26.
RSVG Police response stopped at 129 for 9 from their allotted 17 overs. Saleme George led with 67, while Kerwin Williams picked off 4 for 10, bowling for Hard Hitters.
 But the weekend was off to a bad start, as Country Meet Town Outa Trouble had won by default from Just For The Fun.
 Sea Operations Nar Fren Dem and Fairbaine United Spartans, though, showed up for Saturday's other match.
 Nar Fren Dem scored 138 all out in 18.5 overs. Jamal John led with 41, while Rokeem Roberts grabbed 4 for 31 and Kenroy Delplesche had 3 for 10, bowling for Fairbaine United Spartans.
 Danny Delpesche's 29 was insufficient, as Fairbaine United Spartans folded for 99 in 14 overs.
 Bowling for Nar Fren Dem, Vertis Walker picked off 3 for 11 and Clenton Woods had 2 for 16, as their team ran out winners by 39 runs.
 And, in the lone women's 10/10 encounter on Sunday, Ball Burners scorched Sea Operations Nar Fren Dem by 10 wickets .
 Nar Fren Dem's 38 all out made off 8.1 overs, was erased by Ball Burners, who reached 41 without loss in 2.5 overs.
 Ball Burners' total saw Vinisha King hitting 20 not out and Edlyn Turtin, 17 not out.
'When Nar Fren Dem batted, Shaniza Daniel took 4 for 3, Turtin, 2 for 1 and Zavian Stephens, 2 for 9.