Posted on
Titles decided as Bequia Basketball tournament closes off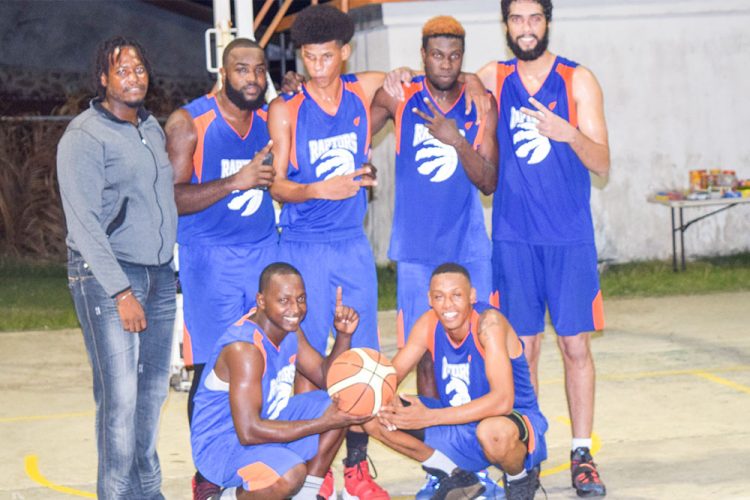 The three divisional titles of the 2018 Vita Malt Bequia Basketball tournament were decided on Saturday night at the Clive Tannis hard court.
When the lights were dimmed on this year's tournament, beaming in triumph were Dragons, Young Duke and Raptors.
Dragons took the Under-16 division; Young Duke – second division and Raptors won the first division.
All three champions though, had one thing in common, as they won over their respective opponents, 2-0.
Dragons displaced debutants Golden Knights 49-35 on Friday evening and returned on Saturday night to trump 52-29.
In Friday's match, Giovanni Miller scored 24 points and had 34 rebound, and was again the leading scorer on Saturday with 20 points and 22 rebounds.
Like Miller, Corsini Pollard led Golden Knights scoring in both matches, registering 14 and 10 points, respectively. Pollard also had 10 steals in Saturday's encounter.
Meanwhile, Young Duke was similarly dismissive of Blazin Heat in both contests.
Young Duke, on the back of 39 points from Jermaine John, took a one – nil lead, with an 81-66 trumping.
Jovanni Derick, with 22 points and 15 rebounds, was Blazin Heat's lead contributor.
John bettered his efforts on Saturday night with 54 points and had 12 rebounds, as Young Duke won 99-58.
Brothers Jovanni and Jovian Derrick, both scored 19 points in another losing cause for Blazin Heat.
And, coming from where they left off in 2017, Raptors maintained their hold on the first division crown, as East Blazers again could not do better than be the bridesmaid.
In wrapping up the series, Raptors took game one 48-39 and in game two, ran out 66-57 winners.
Kirstin Lampkin had 16 points and 12 rebounds to his name, to lead Raptors in the first match, with Denroy Hutchins scoring 12 points and 15 rebounds for East Blazers.
But it was Cody Compton whose performance of 27 points capped off the second and decisive match on Saturday night.
Elton Joseph scored 19 points, but they were in vain, as Raptors took their second lien on the title.