Posted on
Maloney's century switches on VINLEC North Leeward cricket competition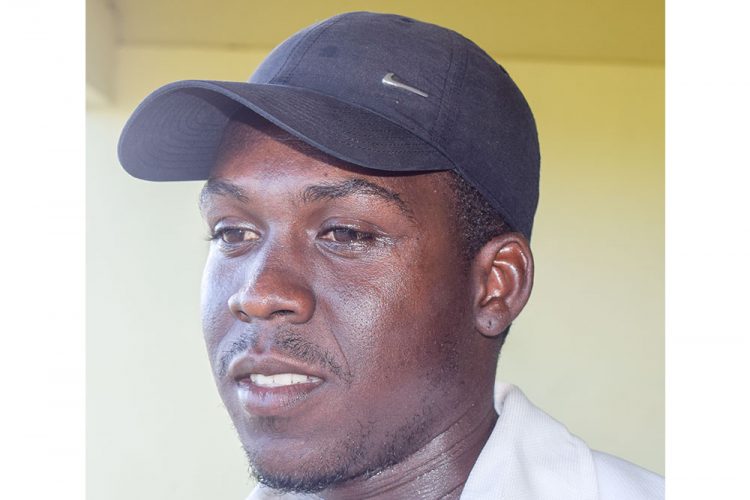 Desron Maloney switched on the 2018 VINLEC North Leeward 20/20 cricket competition, illuminating the Cumberland Playing Field with a century last Sunday.
Maloney stroked 6 fours and 8 sixes in his 101 not out, to help RSVG Police amass 224 for 4 from their 20 overs versus Upsetters.
Mahy Bynoe contributed 50, to aid the lawmen's total.
Bowling for Upsetters, Maxwell Edwards had 2 for 44.
Upsetters packed in at 74 all out off 17.2 overs, to lose by 150 runs. Dyson Williams scored 20.
Romario Bibby took 4 for 9 and Nigel Small 3 for 9, were RSVG Police's most successful bowlers.
It was Police's second win for the day, as they had beaten Big League by eight wickets.
Big League made 92 all out off 15.3 overs, with Omarlie Lavia scoring 33.
Kenneth Dembe, who took 4 for 16 and Darius Martin, 2 for 17, were the pick of Police's bowling.
In reply, RSVG Police scored 96 for 2 from 9.3 overs. Andrew Thomas ended on 30 not out, while Mahy Bynoe scored 27.
On Saturday, Coulls Hill Rangers and Ajuba, were winners, when the competition bowled off.
Coulls Hill Rangers defeated Peto Stars by 4 runs.
Coulls Hill Rangers scored 135 for 6 off 20 overs. Kishore Shallow led with 31 not out and Marcus McCoy contributed 24.
Peto Stars, in response fell short, hemmed in at 131 for 9 off 20 overs.
Vangel Small was the lead batsman with 34.
And, Ajuba had a 126-run win over Robertson Surveying Future Legends.
Ajuba totalled 204 for 7 off their 20 overs, with Chrisroy John hitting 82 and Michael Joseph, 36.
Geron Wyllie took 4 for 33 and Jordon Samuel, 2 for 55, were the main wicket-takers for Future Legends.
Winston Samuel's 21 not out, was the lone score of note, as Future Legends were dismissed for 78 from 15 overs.