Posted on
Bequia United and De Aussies clash in Bequia 20/20 final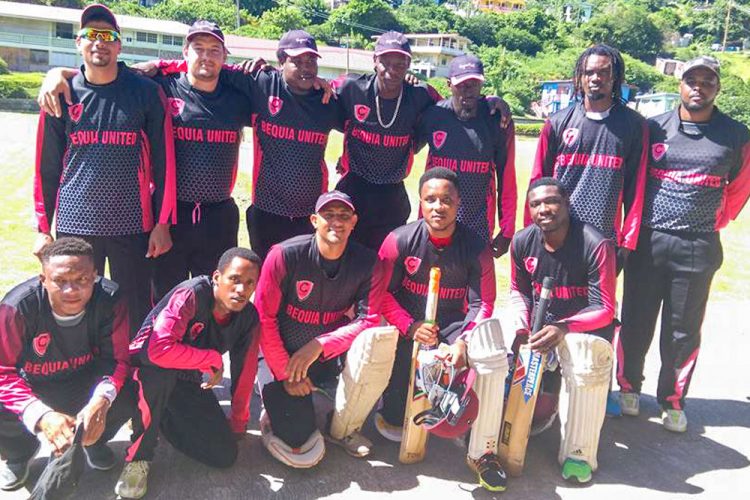 Defending Bequia 20/20 cricket champions Sugar Reef Bequia United and former champions, Knights Trading De Aussies, will contest this year's final set for the Clive Tannis Playing Field, this Sunday, from 2 p.m.
The two powerhouses of the sport on the island, recorded convincing wins in last Sunday's semi-finals.
Bequia United beat Defenders by 145 runs, while De Aussies subdued Port Elizabeth by 155 runs.
When Bequia United batted, Cosmus Hackshaw laced 8 fours and 6 sixes in his 72; Garvin Ollivierre struck 8 fours and 4 sixes in his 65, and Seon Sween contributed 35, as the defending champions piled on 274 all out from 19.5 overs.
Phillip Baptiste was Defenders' most successful bowler, taking 4 for 54, with Kirton Lavia picking off 2 for 60.    
                                                  
At their turn, Defenders crashed at 129 all out in 13.3 overs. Leon Lorraine's 36 and Phillip Baptiste's 24, were the scores of note, as Chelson Stowe bagged 5 for 29 and Jenry Ollivierre snared 3 for 36.
It was another run glut, as De Aussies, on the back of 160 not out from Dean Browne, led them to 287 for 4 from their 20 overs. Browne's knock contained 22 sixes and 4 fours.
He shared a third-wicket stand of 131 with his elder brother Shem Browne, who made 55, and 126 with Marcus Castello, who contributed 34.
Bowling for Port Elizabeth, Kimali Williams bagged all four wickets at the cost of 33 runs.
Port Elizabeth's response of 132 all out from 19.4 overs, was saved from total embarrassment, by Romano Pierre, who struck 78.
Pierre's innings included 9 fours and a pair of sixes.
Shem Browne who took 4 for 16, Meshack Williams, 2 for 20 and Dean Browne, 2 for 24, accounted for the wickets that fell for Port Elizabeth.
Defenders and Port Elizabeth will square off from 10 a.m. on Sunday, in the third place play off, which precedes the Bequia United versus De Aussies title match.