Posted on
Bequia Rising Stars leave mark on FLOW invitational swim championships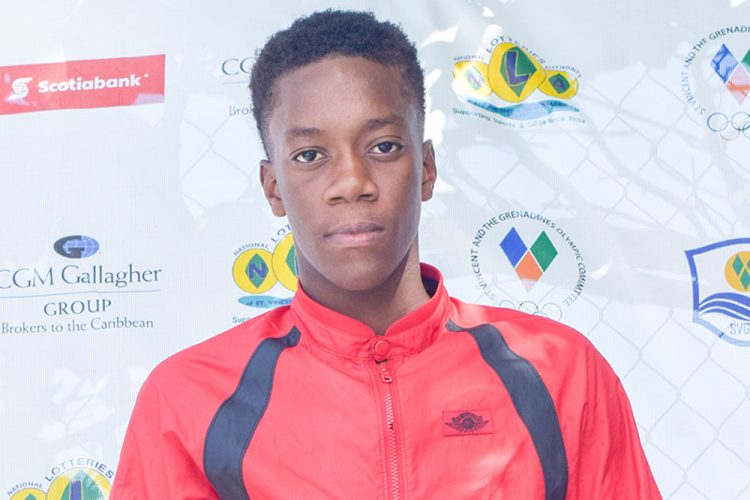 The Bequia Rising Stars Swim Team continued its upward move on the local swim landscape, with some improved performances at the recently held SVG Swimming Federation's FLOW Invitational Swim Championships, at the Shrewsbury Aquatic Centre.
Leading the Bequia team's success was Tavonte Forde, who competed in the male 11-12 age group.
Forde pouched two gold medals, 50m and 100m freestyle, and gained silver in the 200m individual medley.
Forde topped off his performance by copping the male 9-12 Sprint Challenge title, for the second year in succession.
Meanwhile, Dennis Sutherland in the male 8-and-under category, captured gold in the 50m breaststroke, and silver in the 2m freestyle and the 100m individual medley.
Also, Rodine Hazell in the 15-and-over category captured bronze in the 100m breaststroke.
And, Shaquille Primus in the 50 free and 200m individual medley and Terrence Ollivierre in the 25 freestyle, recorded their personal bests in these events.
Reflecting on his team's efforts, Tauran Ollivierre, head coach of the Bequia Rising Stars Swim Team assessed: "The team continues to excel and meet the needs of the youths of the Bequia community".
Olliverre was grateful to all those who made their participation in the championships possible, but singled out the Bequia Express Company.
"Special thanks to the Bequia Express, for sponsoring the team in transporting it across the sea … This, we appreciate very much, and look forward to more of your support," Ollivierre stated.