Posted on
PYA says basketball summer camp a success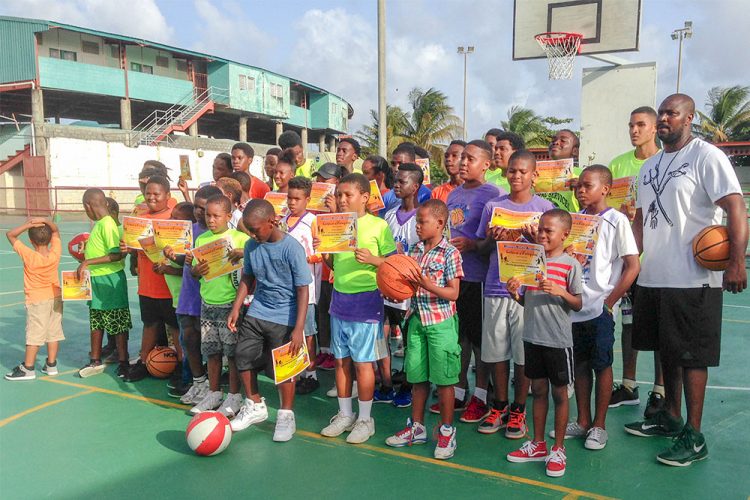 A two-week basketball summer camp organized by the Playaz Youth Academy (PYA) ended at the Arnos vale Sports Complex on Saturday 11th 2018, with a presentation of certificates and awards.
The camp, held from July 30 to August 11, was the PYA's first, and it is expected to be an annual event.
The president Orlando Ferguson, said the basketball summer camp was "a success despite the many challenges in obtaining sponsorship and funding to provide for the youths."
Ferguson said the camp registered over 40 youngsters between ages 7 and 18 years and they came from as far as Layou – a coastal town on the Leeward side of the island; Mesopotamia – an interior village on the Windward side and Prospect and other sub-urban villages along the Windward coast. Of special interest was the participation of several young persons from the Liberty Lodge Boys Training Centre who showed much promise.
The participants received basic skills training in dribbling, passing, defending, shooting, and rebounding.
The camp, however, was not merely about learning about the sport and exhibiting technical skills. The event also saw a number of career professionals making presentations as motivational speakers.
Fergusson said the PYA, using the experiences of the 2018 initial summer camp, is determined to make 2019 an even bigger, brighter and more successful camp.