Posted on
Volcanoes take U-13 title in HLHD soccer classic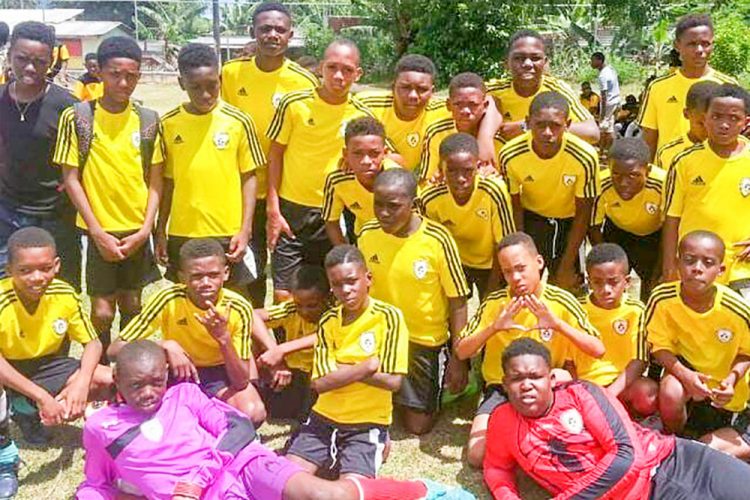 Volcanoes added some weekend football joy for St Vincent and the Grenadines, by champing the Under-13 division of the Hamilton Lashley Human Development Children Charity Soccer Classic.
The La Clery playing field in St Lucia was the venue of honour for Volcanoes, as a lone goal from Isaiah Charles, was enough to land the title over Barbados' National Sports Council.
Volcanoes too, won the bulk of the individual awards presented.
Gilando Payne won the award for Best Defender, with Keshon Alexander taking the Best Midfielder and Most Valuable Player (MVP).
Volcanoes also took the Best Team on parade award.
Sporting three teams in the tournament, Volcanoes placed third in the Under-15 and second in the Under-17 division.
Volcanoes was beaten four-nil by Trinidad and Tobago's Morvant in the final of the Under-17 division.
D' Nielsen Lewis of Volcanoes was adjudged the Best Midfielder in the Under-17 division.
Volcanoes' trip to St Lucia was made possible thanks to generous contributions from the Coreas, GECCU, KCCU, Maxim James, St Vincent and the Grenadines Building and Loan, CWSA, Dennis Murray and East Caribbean Bottlers.