Posted on
SVG senior netballers seeking World Cup spot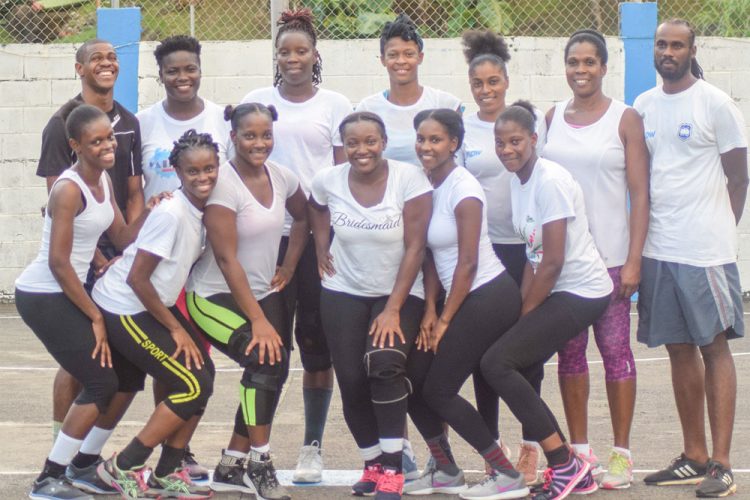 St Vincent and the Grenadines senior netball team will, from 4 p.m. this Saturday at the Sir Garfield Sobers Gymnasium in Barbados, begin their quest for one of two spots to next year's World Cup in England.
The conduit for the spot will be the Americas Federation of Netball Association (AFNA) qualifiers, which serves off today, Friday, August 24.
St Vincent and the Grenadines' first opponent is Grenada and on Monday faces St Maarten.
The Vincentians' other opponents in the qualifiers, which run until September 2, are Argentina, Canada, Trinidad and Tobago, USA and host Barbados.
Carrying the hopes of St Vincent and the Grenadines at the qualifiers is a mix of youth and experience.
Led by Nicole Sandy-Stevenson, the Vincentian team also includes seasoned players Skiddy Francis-Crick, Shellisa Davis, Shannique De Shong, Vasha Adams, Maxine James and Anella Samuel.
Mary Ann Frederick, Ruth Ann Williams and Roseann Antoine, who have limited national representation at the senior level, are joined by newcomers Naomi Williams and Kaywanna Charles.
Moeth Gaymes is the head coach, O' Neil Cockburn, the assistant coach and president of the St Vincent and the Grenadines Netball Association Doris Mc Intosh is the manager.
Apart from getting a place in the 2019 World Cup, St Vincent and the Grenadines is seeking to return to the International Netball Federation's rankings.