Posted on
"Forget the past, forgive and move on" – Marvin Fraser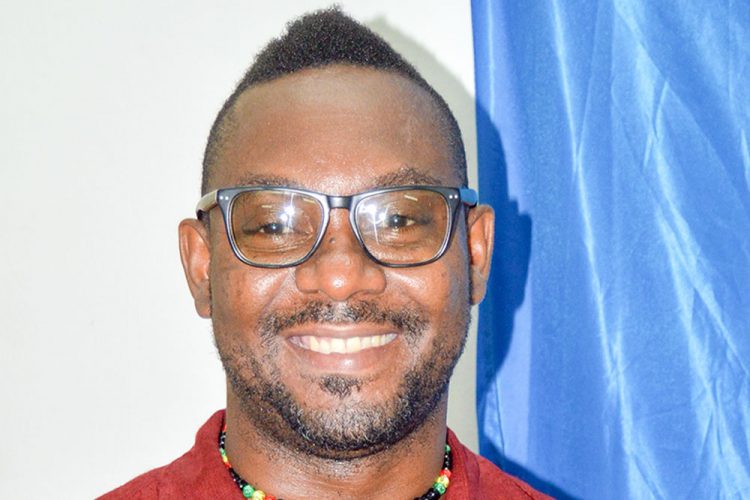 Installed president of the St Vincent and the Grenadines Football Federation (SVGFF) Marvin Fraser, wants all those who have been marginalised or ostracised by former president of the St Vincent and the Grenadines Football Federation Venold Coombs, to "forget the past, forgive and move on".
Fraser's mitigation came last Thursday, following his election to the top post, to fill the void left by the two-year ban and US$40 000 fine imposed on Coombs by Adjudicatory Chamber of FIFA's Ethics Committee for bribery and corruption.
At the Thursday's special meeting held at the SVGFF's conference room, Fraser defeated his lone challenger Maxim James 36 to 26.
James became Fraser's only opponent, following the withdrawal of nominees Otashie Spring, Carl Dickson, Akin John, Paul Boucher and Raymond Trimmingham.
Speaking to SEARCHLIGHT, Fraser acknowledged that football's image has been hurt by some of Coombs' actions, hence the need for atonement.
"I will try to meet with people and show them that we have to move forward together … I want to change the face of football," Fraser echoed.
Fraser added that some persons who have a contribution to make to football were not willing because of the repugnant decorum displayed by Coombs.
"Some people felt that they were victimised before, and did not want to get involved…I want us to work together… That is all about healing, if we are going to move forward as a football family, as a football nation, we have to forgive and we have to try to trust the system, trust the procedure and move forward," Fraser pleaded.
Meanwhile, the SVGFF will soon again host another election, to fill the position of second vice president, which Fraser previously held.
Fraser was elected as second vice president in September 2011, and Coombs elected president.
Coombs, a long-standing football administrator here in St Vincent and the Grenadines, and Fraser, gained re-election in November 2015, to their respective positions.
During his tenure at the helm of the sport nationally, Coombs had racked up a library of verbal spats, utilising every fora to spew disparaging remarks on those whom he thought opposed his administration.
Coombs, though, had his oral liberty curtailed when on July 3, this year, he was banned and fined for his role in the 2014 World Cup ticket sales scam ahead of the finals in Brazil.
Investigations into Coombs' guilt of acts of corruption and bribery, FIFA disclosed, commenced on June 9, 2016.
Conditions of his ban, are that he should not be engaged in any football related activities (administrative, sports or any other) at the national and international levels.