Posted on
Windwards with two wins in CWI U-19 one day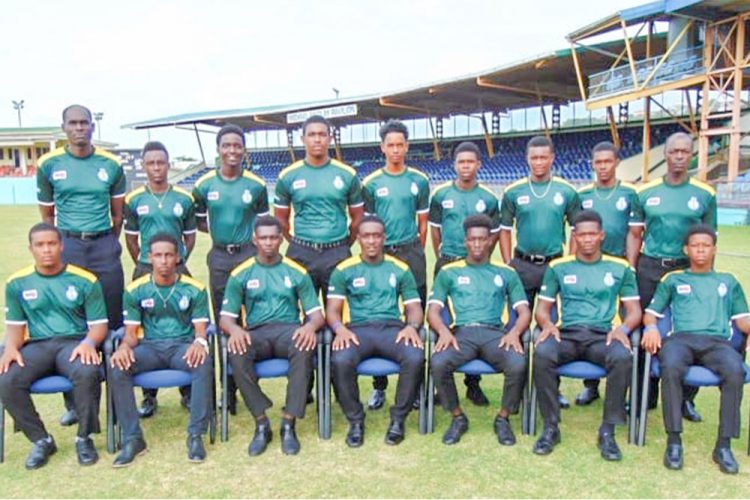 The Windward Islands after two rounds in One Day format of Cricket West Indies Under-19 tournament, have scored two wins from as many matches.
Win the second coming last Saturday versus the Leeward Islands at the Cumberland Playing Field, when they stopped the Leewards by six wickets.
 The Leewards had put together an innings of 155 for nine in 43 overs, as the match was affected by rain. Uri Smith led with 50 and Zawandi White struck 40.
Micah Joseph scalped 3 for 18, Jeron Noel, 3 for 23 and Jahseon Alexander, 2 for 29.
Kimali Melinus then slammed 65 to lead the Windwards to 156 for 4 from 33.3 overs. Mikyle Louis had 2 for 36, bowling for the Leeward Islands.
The Windwards, having finished at the bottom of the six-team table in the three–day format, had a similar six-wicket win over Jamaica at the same Cumberland venue last Thursday, when the 50-over format got going.
Carlos Brown made 70, as Jamaica was dismissed for 159 in 48. 5 overs.
Bowling for the Windwards, Johnel Eugene took 3 for 21 and Shemmil Lewis, 3 for 29.
Kimani Melius then struck 11 four and 4 sixes in his 86 and Jahseon Alexander struck 58, with 4 fours and 3 sixes, as they shared in an opening stand of 146.
The Windwards stuttered before reaching 164 for 4 from 27.5 overs. Sanjay Brown had 2 for 22, bowling for Jamaica.
But the Jamaicans made amends against Canada in a rain-affected match at the Sion Hill Playing Field on Saturday.
Canada made 90 for 8 from 30 overs, with Eshan Sensarma scoring 23, while Sanjay Brown had 3 for 12, and Roberto Simpson, 2 for 13.
In reply, Jamaica got to 91 for 3 from 20.5 overs, to triumph by seven wickets.
Carlos Brown, with 37 not out, and Andre McCarthy, 36 not out, shepherded the Jamaicans to victory. Randhir Sandhu took 2 for 19, bowling for the Canadians.
It was Canada's second defeat, as they went under to Guyana by six wickets in the opening round at Arnos Vale One.
Canada was dismissed for 146 in 38.3 overs. Kavian Naresh hit 57. Kevin St Clair picked up 4 for 23 and Kelvin Umroa, 2 for 24.
Joshua Persaud, with 80 not out, led Guyana's reply of 147 for 4 from 23. 5 overs. Naresh took 2 for 24.
And, it was one win/ one loss for Trinidad and Tobago.
The Trinidadians got off to a good start beating the Leewards by 176 runs at the Sion Hill Playing Field on Thursday.
Leonardo Julien topscored with 82, Joshua James acored 53 not out and Rivaldo Ramlogan, 35, as Trinidad and Tobago posted 249 for 7 from their 50 overs.
Bowling for the Leewards, Javin Spencer had 3 for 55 and Kian Pemberton, 2 for 42.
Elroy Francis, with 32, was the lone double figures contributor, as the Leewards folded for 73 in 27.2 overs.
Teron Jadoo took 3 for 1, Justyn Gangoo, 3 for 14 and Avinash Mahabirsighn, 2 for 11.
But last Saturday at the Arnos Vale Playing Field, Trinidad and Tobago lost to Barbados by the Duckworth/ Lewis Method.
Shian Braithwaite made 72, as Barbados posted 193 for 7 from 43 overs.
There were two wickets apiece for Avinash Mahabirsingh, Justyn Gangoo and Teron Jadoo.
Set a revised target of 210, Trinidad and Tobago was all out for 149 from 36.2 overs.
The lead batsmen were Leonardo Julien, 38, Mbeki Joseph, 37, and Crystian Thurton, 31.
Bowling for Barbados, Camarie Boyce picked off 5 for 33 and Shemar Persaud, 2 for 32.