Posted on
Marvin Fraser conducts first visit as President of SVGFF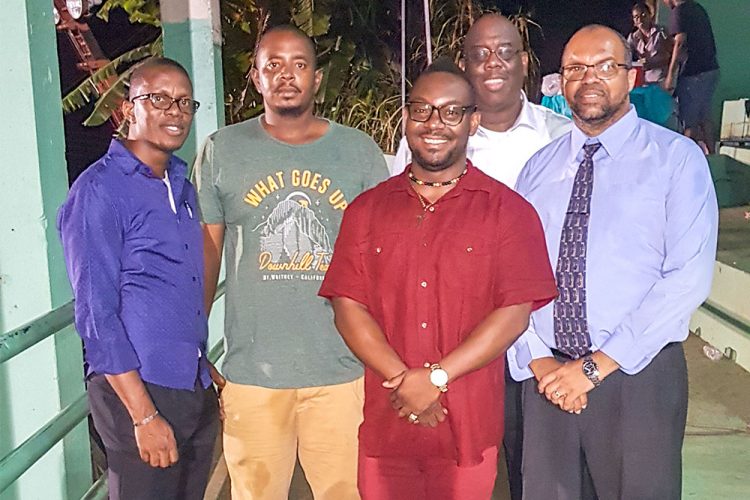 On Thursday, August 16, at the end of the St. Vincent and the Grenadines Fooball Federation (SVGFF) extra ordinary general council meeting, Marvin Fraser, along with a delegation, paid his first visit as president, to Redemption Sharpes Playing Field to a football event in that area.
The community of Redemption Sharpes is having two weeks of night football organized by Maxford 'Bugsy' Baptiste and sponsored by Dominic Sutherland of Hinds & Wilson Chartered Accountants, under the theme "Emancipation Month Sports Challenge – End of Summer Classics".
The delegation comprised of Fraser and general secretary Devron Poyer, One CONCACAF & Caribbean senior manager Howard Mc Inotsh and general secretary of Avenues United Football Club Janielle Browne.
McIntosh was quite pleased with the initiative taken by Baptiste and Sutherland and indicated he would like to see an increase of events of this nature across St. Vincent and the Grenadines.
The competition began on Wednesday, August 8, and is expected to climax on Saturday, August 25.
Fraser greeted a number of persons, as was congratulated and encouraged to do all he can to see football advance and developed within SVG.