Posted on
Twenty-six complete level one tennis coaching course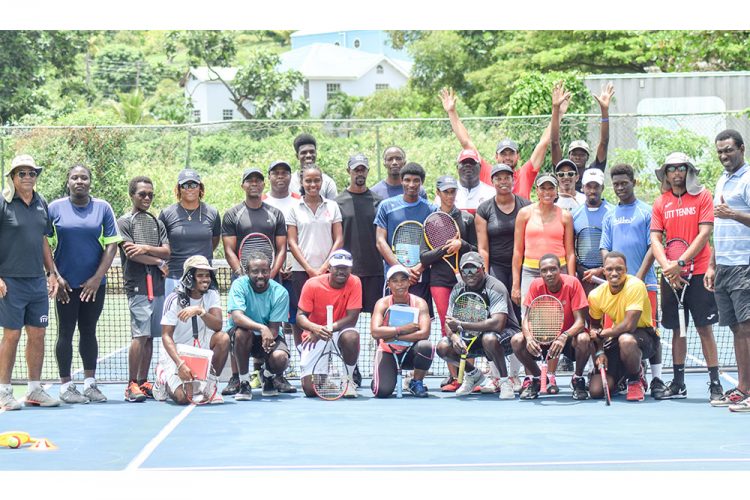 Twenty–six prospective certified tennis coaches were part of a St Vincent and the Grenadines Olympic Committee's facilitated level one coaching course, which was held here recently at the National Tennis Centre at Villa.
Hosted by the St Vincent and the Grenadines Tennis Association as part of the Olympic Solidary programme, 17 of the participants were drawn from St Vincent and the Grenadines, with the other nine from five other regional countries.
Of the lot, Barbados accounted for five, while St Lucia, Guyana, the Bahamas and Antigua and Barbuda, provided one each.
The main facilitator of the course was John Goede of Suriname, the International Tennis Federation's development officer for the Caribbean, who was assisted by Kyle Hannays of Trinidad and Tobago.
Reflecting on the course, Goede told SEARCHLIGHT: "The course was amazing… We had eight hours full between rain and shine."
Goede said that one of the hallmarks of the course was the presence of over 60 children on two days, to assist the coaches in their practical sessions.
"We had 60-plus children from all over the place coming for tennis, which was an amazing turn out, as it created a lot of excitement for the SVG Tennis Association and everybody else to get tennis going," Goede related.
The course involved a practical component and a theoretical segment, with the latter held at the classroom facilities of the SVG Community College, which adjoins the National Tennis Centre.