Posted on
Seven to vie for SVGFF's presidency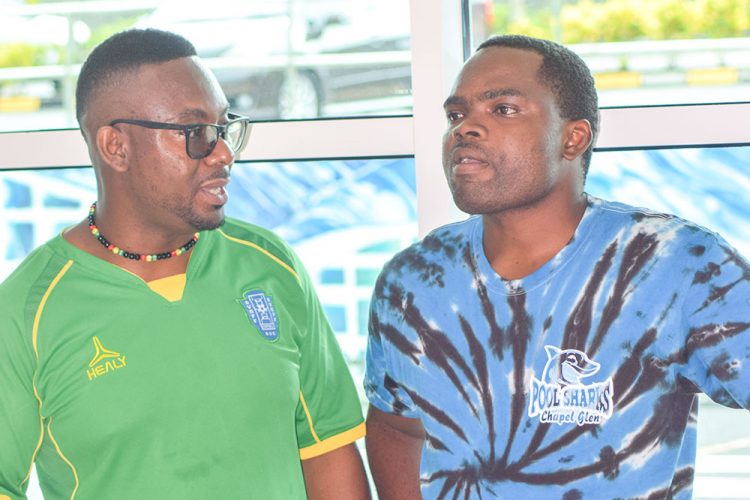 Seven persons have thrown their hats in the ring and will vie to become the president of the St Vincent and the Grenadines Football Federation (SVGFF).
When nominations closed last Friday, the names of Marvin Fraser, Otashie Spring, Elroy Paul Boucher, Akin John, Carl Dickson, Maxim James and Raymond Trimmingham, were released by the SVGFF's secretariat.
Affiliates will make their choice at an extra ordinary general meeting on Thursday, August 16, at the SVGFF's conference room.
The election of the president is the main agenda item for the meeting, which is set to begin at 6 p.m. Fraser, who has been the SVGFF's second vice president since 2011, assumed the role of acting president in July, following the imposition of a two-year ban and US $40 000 fine on elected president Venold Coombs.
The adjudicatory chamber of the independent ethics committee of FIFA, had found Coombs guilty of having violated articles of FIFA's Code of Ethics. Coombs' ban and fine stemmed from profiteering on ticket sales ahead of the 2014 FIFA World Cup in Brazil.
Fraser's nomination for Thursday's meeting came from Layou FC and was seconded by Je Belle.
Meanwhile, Spring, the current first vice-president of the SVGFF, who had acted as president whenever Coombs was out of state, had given way to Fraser, when the position of acting president came available.
Hillview nominated Spring, with Barrouallie, the seconder.  Boucher, another of the nominees, is a former third vice –president of the SVGFF, and was the whistleblower that ignited FIFA's investigations into the World Cup ticket sales.
Handing Boucher his nomination was DESCO, while it was seconded by Dove FC.  The nominations of John and Dickson were done by Bequia United and seconded by System three Sports Academy.  Also in the race are James and Trimmingham.
James and Trimmingham are both former national footballers, with the former serving as the St Vincent and the Grenadines senior team manager, while the latter served as second vice –president of the SVGFF and general secretary from December 2015 to October 2017.
James was nominated by Volcanoes and seconded by Richmond Hill, and Trimmingham gaining his nomination from BESCO Pastures and Sharpes FC was the seconder.