Posted on
Bequia youth football tournament – a need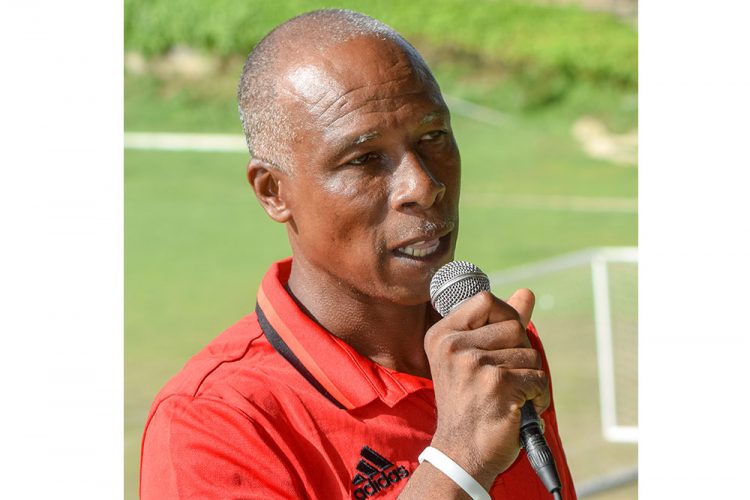 The Bequia youth football tournament, which is now in full swing, was borne out of a regular Saturday morning programme carried out mainly by Ralph Stowe, and the need to get Bequia's football going again.
As a consequence, a committee was formed to see the tournament become a reality. The committee, which comprises Stowe, Garfield Mc Intosh, Wayne Peters, Clement Mc Intosh, Marlon James and Clayton Ollivierre, put things in motion.
The committee, apart from the actual administration of the tournament, sourced uniforms and playing gear for all the participating teams. Addressing the opening ceremony recently, Stowe gave the backdrop of the tournament.
"Having looked at that and the knowledge that if we are going to get back football at where it is supposed to be, then we would have to start with the youngsters," Stowe reasoned.
Stowe also lamented on the current state of the sport on the island.  "When we look at sports, and football in particular in Bequia, the standard is nowhere what it was before …We cannot take a proper secondary school to St Vincent anymore, as the standard is gone," Stowe reinforced.
Also addressing the opening were third vice-president of the St Vincent and the Grenadines Football Federation Wayde Jackson, deputy director of Grenadines Affairs Herman Belmar, as well as area representative for the Northern Grenadines Godwin Friday.
All speakers gave a thumbs-up to the tournament and called on the parents, guardians and others to fully support the venture geared at teaching the youth about football, along with some life skills.
Support from Sylvanus Alves, the St Vincent and the Grenadines Football Federation, Serenity Spa, Lamar Lulley and the Bequia Venture Company, has helped to get the tournament going.
The committee, though, is soliciting additional help from others in making the tournament a success.
Following the completion of the Under-10 and Under-13 tournament, an Under-17 and a zonal village competition, are the next plans for the committee.