Posted on
More Vincentian footballers Ranger College bound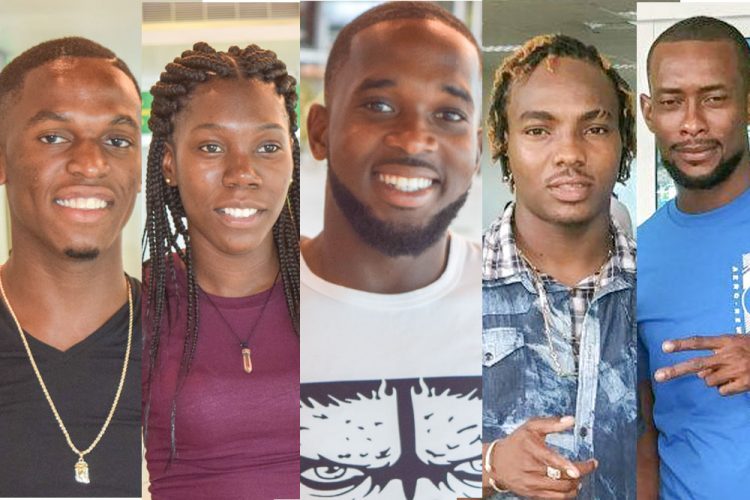 A bond between young Vincentian footballers and Ranger College of Texas, USA, which began in 2015, has reaped more fruits.
The latest harvest came over the weekend, when another eight footballers were winged off to the USA, to take up assignments at the institution.
The eight, add to the three debutants in 2015, and nine proceeded in 2016.
Possessing varying footballing experience, the eight freshmen, include two current senior men's national players in defender Danrouy Edwards and midfielder Jarrel Mc Master.
Edwards represents System Three Sports Academy at national club football competitions, while Mc Master does so for Camdonia-Chelsea.
Also among the nine are four other members of the System Three Sports Academy, Analdo Solomon, Kewon Clarke, Marcus Dennis and Nadia Peters.
The list is completed by Angel Maxwell and Tristan Simmons of Camdonia–Chelsea and Bequia United, respectively.
Maxwell and Peters are the two females.
Prior to their departure last Friday, Solomon, Dennie and Peters, all expounded their desire to make themselves, their clubs, and St Vincent and the Grenadines proud.
Solomon stated: "It is a good opportunity to go out and further your football abilities and come out a better player and keep my grades up as well."
Similarly, Dennie agreed that he has to put in the hard work and stay focussed in order to achieve his set goals.
Dennie plans to achieve both his football and academic goals in the shortest possible time frame.
"I want to be very successful at this junior college and then move on," Dennie projected.
Meanwhile, Peters disclosed that it was something she always wished.
"It is a dream come true for me, as I always wanted to further my football and academic careers overseas," Peters related.
The St Vincent and the Grenadines Football Federation, once again aided with the tickets for most of the eight players' travel to the USA.