Posted on
Bequia youth football tournament in full swing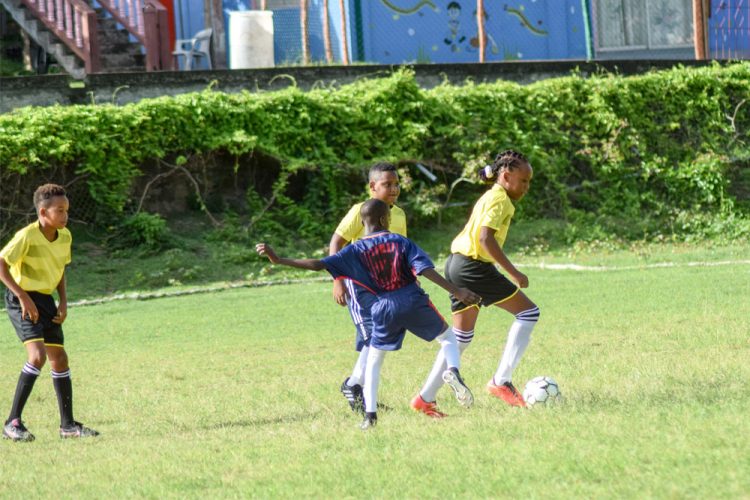 The Clive Tannis Playing Field in Bequia, is the host venue for the first ever Bequia Youth Football Tournament, with matches staged on Tuesdays and Fridays.
Seven teams: three in the Under-10 division and four in the Under-13 division, are part of the inaugural tournament, which officially opened recently.
Listed in the Under-10 category are Combine Youths, Future Youths and Combine Youths. And, making up the Under-13 are Combine Youths, Future Stars, Rising Stars and Young Stars.
Thus far in the Under-10, Future Youths beat Rising Stars 3-1, with goals from Tristan Farraii (2) and one from Janusz Bunyan. Rising Stars' goal was netted by Damarion Peterson.
But Combine Youths had a 4-3 win over Future Stars. Jay-von Phillips hit a brace, with Gideon Bess and Jobari Jackson scoring an item each for Combine Youths.
Scoring for Future Youths were Luke Duncan with two strikes and Tristan Farrell, the other.
In the Under-13 division, Rising Stars beat Young Stars 4-1.
Responsible for Rising Stars' goals were Isiah Jack, Eurod Wilson, Jazario Joseph and Jubril Ollivierre.
Jayden Friday scored the lone goal for Young Stars.
Meanwhile, Damian Miller hit both goals for Combine Stars, to see his team get past Future Stars 2-1. Kwon McKree scored for Future Stars.
Combine Stars were beaten by Rising Stars 4-2; Isaiah Blackette (2), Jazario Joseph and Isaiah Jack, one each, while Carlos Simmons and Kevonte Forde had a goal apiece for Combine Stars.
Rising also edged out Future Stars 1-0, with Jazario Joseph being the lone goal scorer.
And, Young Stars and Future Stars played to a 1-1 draw. Young Stars benefitted from an own goal scored by Future Stars, with Shaquan John converting for Future Stars.
The tournament is set for completion by the end of this month.