Posted on
SVG hoping for better results in CONCACAF U- 15 championships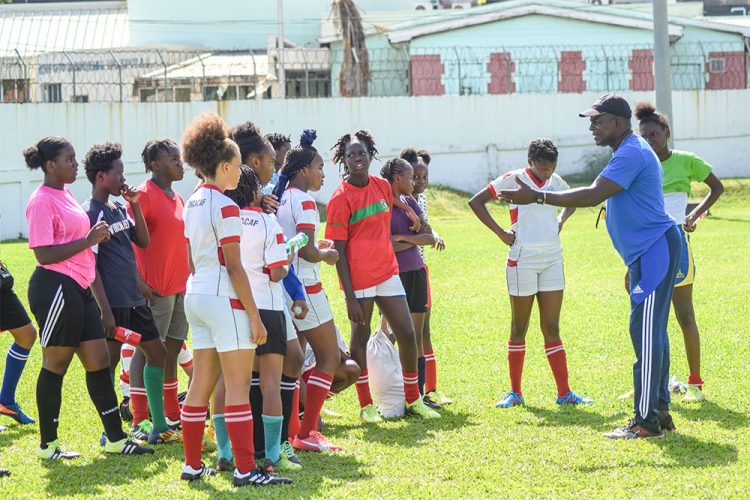 Andrew Bramble, head coach of the St Vincent and the Grenadines females' team to the 2018 CONCACAF Under-15 championships in Bradenton, Florida, USA, has as his main objective, "to get out of the group stage."
St Vincent and the Grenadines, in Division Two of championships, is drawn in Group G, alongside Dominica, Anguilla, Grenada and Antigua and Barbuda.
"We want to get out of the stage this time," Bramble projected.
The head coach is hopeful his charges will deliver and show improvement on the field of play.
"Many of the players have come a long way from when we started in February… Some who were very shy and introverted have become assertive… I think if they adhere to instructions they can do well," Bramble pointed out.
Bramble noted that there are some players who were part of the 2016 team that are again representing St Vincent and the Grenadines.
Returning to the team are Arenna Grant, Sonja Mc Kie, Shaielle Williams, Areka Hooper,  Cavorn Delpesche and Zerese Williams.
They would complement newcomers, twin sisters Kizzy-Ann and Kacy-Ann Providence, Kendra Isles, Kanyan Douglas, Galexea Awad, Kendra Findlay, Jomeilia Alexander, Tishana James, Denel Creese, Rhoven Ashton, Clenetta Brudy and Deonce Coombs.
  Bramble's support staff includes Amalis Marshall and Shelly Browne, as his assistant coaches.
Also part of the team's management are Alisha Bonadie – the team's doctor, Shevon Smith – physiotherapist, Anna French – psychologist, with Danielle Jackson – team manager and Wayne Grant – executive member. 
When St Vincent and the Grenadines debuted in the championships in 2016, the team was beaten by Nicaragua 1-0, St Lucia 5-1, and Puerto Rico 5-1.
St Vincent and the Grenadines, though, got the better of Grenada 5-3.