Posted on
National U-14 footballers endure "traumatic experience"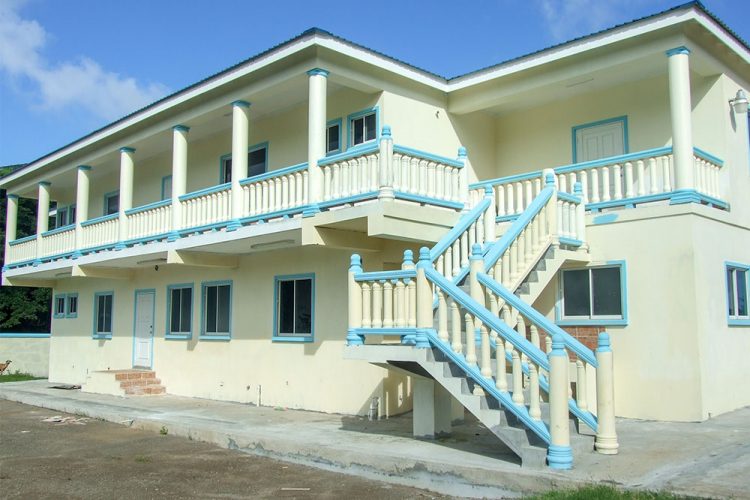 The management and Members of the national Under-14 male football team had to abort their camp last Tuesday, at the St Vincent and the Grenadines Football Federation's Technical Centre, located at Brighton, following a break-in at the facility, the previous night.
Reports from the SVGFF's secretariat are that "a person or persons broke into the football facility at Brighton and stole a number of items, including laptops and some personal items."
The "traumatic experience", forced the cancellation of the camp, and the players and management returned to their homes on Tuesday.
The Under-14 team was making final preparations before heading out to St Kitts and Nevis, last Saturday, for the Caribbean Football Union (CFU) Boys Under- 14 Challenge Series.
Responding to news of the burglary, Acting President of the SVGFF Marvin Fraser, expressed his disgust.
According to a release for the SVGFF's secretariat, Fraser stated, "For someone to break into a facility where it could have been someone related to them, and steal from those young ones who are going to represent all of us, is most heart-breaking."
Fraser, therefore on behalf of his executive, offered a national apology for the incident.
"On behalf of myself and the executive committee, I sincerely apologize to the nation for this incident, and steps will be taken immediately to address any related issues," Fraser said.
The release noted that Fraser, since his elevation to Acting President of the SVGFF on July 4, has had discussions with his executive, towards "a collective approach regarding the Brighton Facility."
Fraser, who has been the SVGFF's second Vice-President since September, 2011, assumed the role of Acting President, following a two-year ban on elected president Venold Coombs.
The adjudicatory chamber of the independent Ethics Committee of FIFA banned Coombs from all football-related activities (administrative, sports or any other) at both national and international levels. Additionally, Coombs was fined US$40 000.
This was in connection of the resale of 2014 World Cup tickets.