Posted on
Guyana heads out in CWI U-19 cricket three-day tournament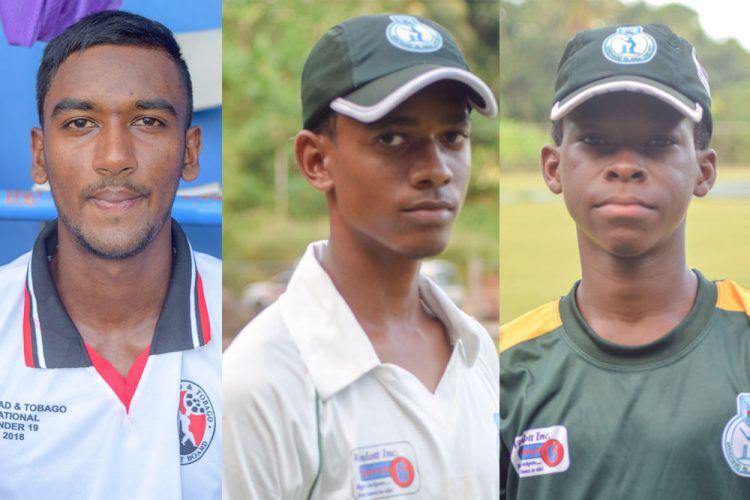 Defending champions of Cricket West Indies (CWI) Under-19 cricket tournament, Guyana, has taken the lead in the 2018 edition, taking place here in St Vincent and the Grenadines.
An uncomplicated 10-wicket win over the Leeward Islands at Arnos Vale One, gave Guyana the front seat after the first round of the three-day fixtures.
When play started on Friday, the Leeward Islands could only make 116, after being sent to bat by Guyana.
Their Leeward Islands' batsmen were undone by the bowling of Kevin Sinclair, who snared 4 for 19, Kelvin Umroa, 3 for 28 and Joshua Jones, 2 for 27.
 Guyana replied with 229. Kevin Sinclair scored 51, Sachin Singh, 49, Bhaskar Yadram, 35 and Javid Karim, 30.
The top bowler for the Leeward Islands was Javin Spencer, who picked off 5 for 70 and Zawandi White who had 3 for 16.
Batting a second time, the Leeward Islands fared marginally worse, dismissed for 114. Mikyle Louis stroked 31.
Ashmed Nedd was the chief architect of Leeward's demise, bagging 6 for 30, while Kevin Umro had 2 for 20 and Kevin St Clair, 2 for 31.
Needing two to win, Guyana reached 4 without loss, to win emphatically.
Over at the Sion Hill Playing Field, Barbados, choosing to bat after winning the toss, posted 223.
Leading their batting was Shian Brathwaite with 87, while Kadeem Alleyne contributed 54, and Nico Reifer, 39.
 Raewin Senior bagged 7 for 58 and Sanjay Brown, 3 for 32.
Senior then hit a topscore of 54, as Jamaica folded for 140 in response, as day two was severely affected by rain.
Camarie Boyce, 3 for 38, Joshua Bishop, 3 for 40, and Matthew Forde, 2 for 28, were among the main wicket-takers.
Barbados, seeking an outright win on day three, sunny Sunday, which was a contrast to the previous day, bolted to 129 for 3. Kadeem Alleyne scoring 50 and Nico Reifer, 47.
Set 214 to win, Jamaica held on to achieve 138 for 6, with Andre Mc Carthy scoring 46 and Carlos Brown, 30.
Camarie Boyce and Shemar Persaud had 2 for 36 and 2 for 42, respectively.
At Park Hill, one likely result was possible after the entire Day 2 was rained out and Day 1 affected as well.
Taking the decision to bat first, Windward Islands made 238, losing their last four wickets for four runs.
 Teddy Bishop was the lead scorer with 79, in which he struck seven fours and a six, Kimani Melius' 53 included seven fours and two sixes and Johnel Eugene had three fours and a pair of sixes in his 37.
They had laid the platform for a more than respectable total, before the late order capitulation.
This allowed Navin Bidaisee to snap up 3 for 29, Justyn Gangoo, 3 for 34 and Jayden Seales, 2 for 36, for Trinidad and Tobago.
Bidaisee then stroked 87 (15×4) to follow up his bowling, Crystian Thurton, 75 (8×4, 2 x6), Leanardo Julien, 46 and Avinash Mahabirsingh, 32, as Trinidad and Tobago reached 304 for 8 declared.
Simeon Gerson was the pick of the Windwards bowling, as he collected 5 for 82 and Daneal Dupigny, 2 for 47.
The second round of the tournament starts today Tuesday, with Guyana facing Trinidad and Tobago at the Sion Hill Playing Field, Windwards meet Jamaica at Arnos Vale and at Park Hill, while Leeward Islands take on Barbados.