Posted on
Date set for FLOW Invitational Swim Championships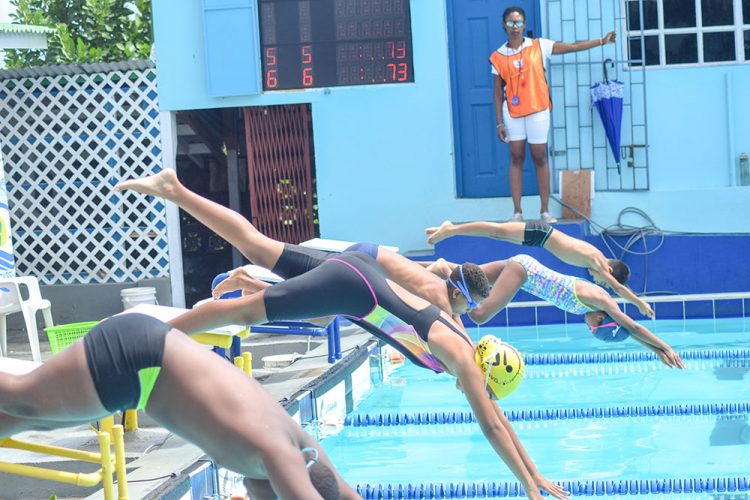 The 2018 FLOW Invitational Swim Championships will take place at the Shrewsbury Aquatic Centre, August 17 to 19.
The first session will be held on Friday, August 17, and begins at 6 p.m., while session two on Saturday will commence at 10 a.m.
Saturday's additional session will begin at 6p.m., with the final session on Sunday, starting at 10.30 a.m.
Individual events are in 8 and Under; 9 – 10, 11 – 12, 13 – 14, as well as 15 and over.
The Freestyle relays will be in age groups 10 and Under; 11 to 14 and 15 and over.
Apart from points allocated for the eight finalists in each event, there will be a winner for each of the age categories, along with the sprint champions.
Regional clubs are expected to do battle against locally-based Vincentian swim units.
Black Sands Swim Squad was crowned last year's overall winners of the FLOW Invitational Swim Championships.
See also Page 17