Posted on
'Groovy's passing reminds us of unrecognized contributions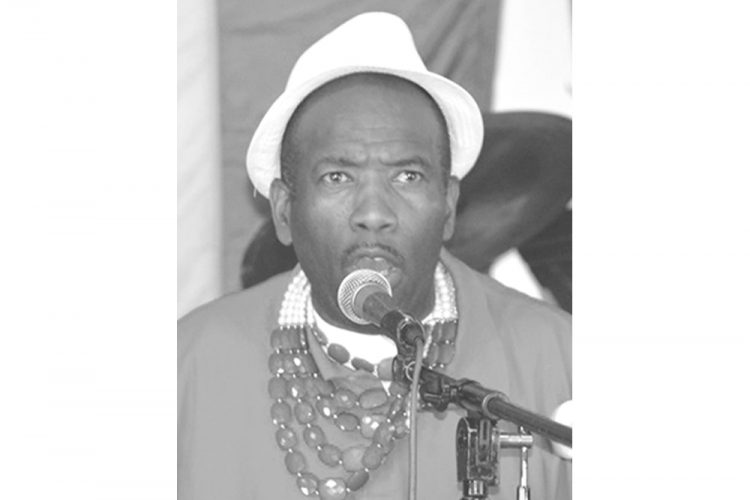 No matter how hard one tries, it is impossible to escape from the tentacles of the latest pandemic to engulf the world, COVID-19.
Almost 100 per cent of global, regional and local news is devoted to some aspect of the virus, continuing to fuel fears among a population that grows more terrified every time it hears of the mounting casualties.
Of particular concern to Vincentians are, on a local level, avoiding the spread of the virus, and externally, concern about its impact on the Vincentian community abroad, with the USA and the UK being primary focuses. Our local media has already reported on COVID-19 related deaths in the USA, and things are equally grim on the other side of the Atlantic. My own wife has had to commiserate with one of her brothers in London whose wife succumbed while he was in "lockdown" and unable to be by her side. My condolences go out to the family.
While I am on condolences, but moving away from COVID -19, it was sad to hear of the passing of a prominent former calypsonian, Vincent "Groovy D" Kennedy, in New York last weekend. "Groovy D", brother of popular local entrepreneur and businessman, Randy Kennedy, was one of a number of conscious "message" calypsonians to emerge out of what is called the "Black Power" era of the seventies.
The veteran calypsonian/musician/ soul singer/ entertainer and organiser, Robert "Patches" King (Knights) is perhaps the best known. "Groovy" was one of a quartet, actively involved in the organisation BLAC (Black Liberation Action Committee), a fore- runner of the activist YULIMO which merged to form the United Peoples Movement (UPM) in 1979.
He sang then his message songs under the name "Dread Condition" and with former calypso Monarch, De Man Age, the late Black Messenger and I-Reality formed a powerful foursome to emerge from BLAC. Not many organisations of BLAC's political activist status can claim such outstanding cultural artistes. After migrating to the USA, "Groovy" took up soca music among his many activities and acquitted himself quite well. He was also a strong supporter of local artistes and enterprises. Again, my condolences go out to the bereaved.
"Groovy's passing also set me reflecting on several former colleagues of mine, "in the struggle" as we called it, who have since gone to the great beyond. There was one of the leading Black Power activists, Jim Maloney, a leather craftsman himself, drummer and top table tennis player, who with "Patches' organised the early Black Power protests and anti-colonial activities of the seventies.
Another prominent activist of those times was schoolteacher Creswell "Bobes" Burke, who died in New York some years ago after migrating there too. Black Messenger himself died here last year and there was also Stratford "Pyco" Harry, a prominent pan man and drummer of note, leather craftsman too, who was a former member of both OBCA and BLAC.
While in this memory lane, we cannot forget many other builders of the nationalist, independence and populist movements. We can start with former UPM colleagues of mine Caspar London, the Diamond Village trio of Oscar Allen, Earlene Horne and Solomon Butler, the activist duo from Questelles, John "Damani" Williams and Glenroy "Santana" Gordon and ex-British serviceman, Albert Maloney from Richland Park, pioneer of the local Tae Kwan Do movement.
Another of these fallen building blocks of our nation was Wilberforce "Wilby" Emmanuel of New Grounds who died last year. He shared with Caspar and "Damani" the tasks of building the local trade union and labour movement, but uniquely was also a bedrock of the farmers movement along with the Diamond trio mentioned above. None of these may have been a Chatoyer, but they all have contributed successfully to our nation-building and must not be forgotten.
Poetry, pan, kaiso, drumming, arts and craft, sports, the women's movement (Earlene), the workers and farmers movement and the building of national consciousness all owe much to the sacrifice and work of the departed patriots and I take the liberty on the occasion of "Groovy's" passing to make a timely reminder.
As we fight to beat back COVID; as we reflect with grave concern of the effects of the current situation on our nation's youths and students, particularly those confronted with the uncertainty of exams dates; as we combat the pernicious influence of fake news and rumours; it is always useful to remember those who have helped to put this nation on the solid social and cultural foundation on which it now rests. Let us remember and not squander!
Renwick Rose is a community activist and social commentator.