Posted on
NEMO receives 1,440 Emergency Food Kits/Hygiene kits from CARI-ON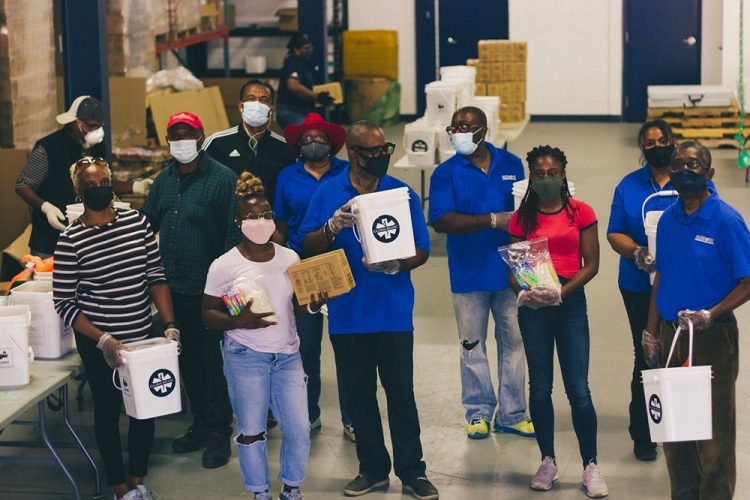 The National Emergency Management Organization (NEMO) recently received 1,440 Emergency Food Kits/Hygiene kits from Conducting Active Relief Impacting Our Nation (CARI-ON SVG), a Toronto based organization consisting of a group of St Vincent and the Grenadines (SVG) organizations as well as individuals in the Toronto Area.
This is the second shipment of supplies that the group has sent to SVG in recent months. In September 2020, 40 cots were received by NEMO SVG for use in their emergency shelters, when the need arises.
CARI-ON was established in 2018 with the purpose of bringing the SVG community in Toronto (organizations and individuals) as one body in preparing for and responding to any disaster that may atively impact and affect St Vincent and the Grenadines. CARI-ON is part of an umbrella Caribbean community organization called Canadian Caribbean Disaster Relief Action (CCaDiRA) which was established to coordinate disaster preparedness, relief, emergency and response activities between the Caribbean Diaspora in Canada and the Caribbean.
The newly arrived goods, valued at over Cdn$30,000 were obtained with the assistance of Global Medics, a registered Canadian Charity that provides disaster relief to large scale catastrophes around the world and also carries out humanitarian capacity building programs in post-conflict nations.
The goods received include personal hygiene supplies like toothpaste, tooth brushes, wash cloths, water purifying tablets, solar flashlights, rice, beans, lentils, barley, green peas which are intended for persons in shelters during an emergency evacuation.
In an email to CARI-ON, Michelle Forbes, Director of NEMO expressed gratitude on behalf of the government and people of St Vincent and the Grenadines to all who contributed these supplies for the people of SVG.
Information about CARI-ON may be found on its website,www.carion.orgsvg.org on Facebook at https://www.facebook.com/carionsvg/.