Posted on
BRAGSA completes Layou Quarry Road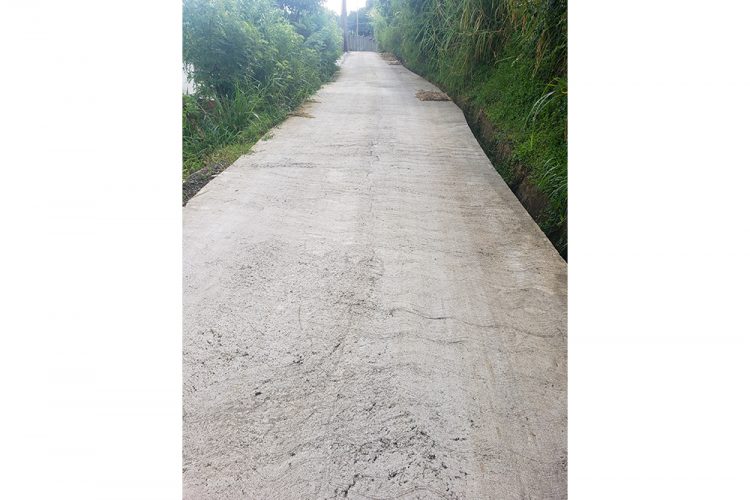 The Roads, Buildings and General Services Authority (BRAGSA) has completed the construction of a new concrete road in Layou, Central Leeward.
The project saw the construction of a 680-foot long roadway, along with a 110-foot long curb wall.
In addition, 100 feet of Curb and Slipper drains were constructed.
The project was carried out at a cost of $179,000 over a five-month period.