Posted on
SVG hosts 60th Caribbean Meteorological Council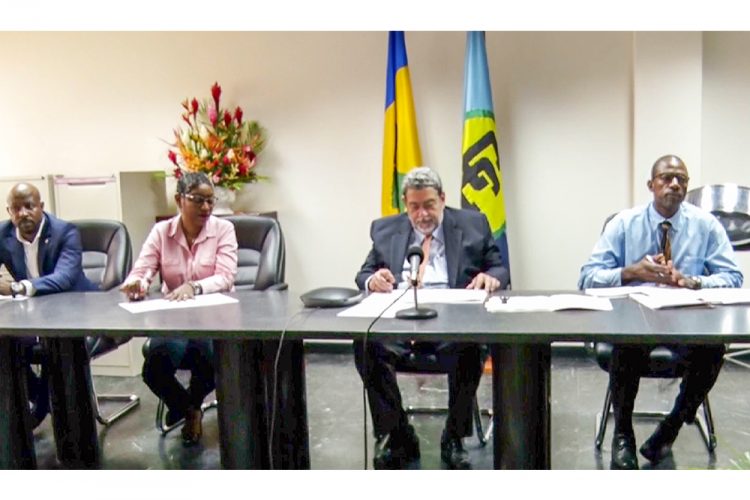 Prime Minister Ralph Gonsalves has made a plea for greater inclusion of meteorological data in national planning in countries across the region.
Dr Gonsalves made the plea as he addressed the two-day 60th Caribbean Meteorological Council (CMC) meeting which opened on Thursday, November 19, 2020 and chaired by Gonsalves, in his capacity as Chair of the Caribbean Community (CARICOM).
Gonsalves said "Meteorology is not, for many people, as they say on the street, a sexy subject but it is vital and one of the weaknesses I noticed in our Caribbean is that the data from the meteorology services, while they are used very often to guide the national emergency management agencies or offices and to provide assistance for incoming and outgoing aircraft and ships, we don't have it as a central element in our national planning. If you read any national economic and social development plans, you hardly find the word meteorology," the CARICOM Chair disclosed.
The current Chairman of CARICOM said that he was honored to have the opportunity to make a contribution on the theme:
'Better Services for Societal Needs'. He highlighted that the "science of meteorology interfaces with all the major aspects of life, living and production… natural security, energy, oceans, lands, disaster management, water and health and the environment, air and sea transportation."
The opening ceremony also heard remarks from the President of the World Meteorological Organization (WMO) Professor Gerhard Adrian; Secretary-General of the WMO Professor Petteri Taalas and Coordinating Director of the Caribbean Meteorological Organization (CMO) Dr Arlene Laing, among others. CARICOM Secretary-General Ambassador Irwin LaRocque also sat in on the opening ceremony.
Laing explained that the CMO has an integral role in the Caribbean as the region is prone to hazards, noting that the CMO's services ultimately reduce risks to hazardous weather events.
The virtual meeting was hosted at Cabinet room and concluded on Friday, 20th November, 2020. (API)