Posted on
Brighton Methodist School expresses thanks to the Jems Hope for donation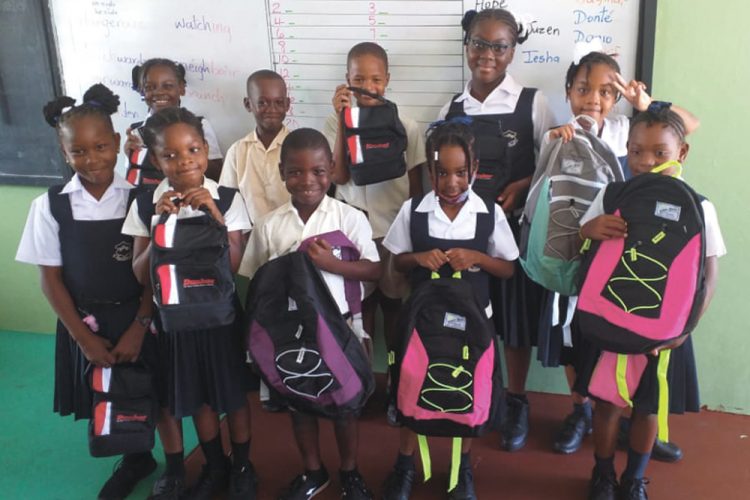 The Brighton Methodist School has expressed special thanks to the Jems Hope for Home organization for the donation of bookbags, notebooks, stationery and lunch bags for the children.
A release from the school said students from each grade received these needed school supplies.
"We greatly appreciate your contribution," the release said.
President of the Jems Hope for Home organization Carol Simmons along with the other members expressed their pleasure at contributing to the start of the school year for students at the Brighton Methodist School.
The organization also extended special thanks to Clint McLean for donating the lunch bags.
The Jems Hope for Home is a New York based organization that serves the underprivileged and communities in St Vincent and the Grenadines