Posted on
NCF to launch the Vincentian Patriotic and School Songs Book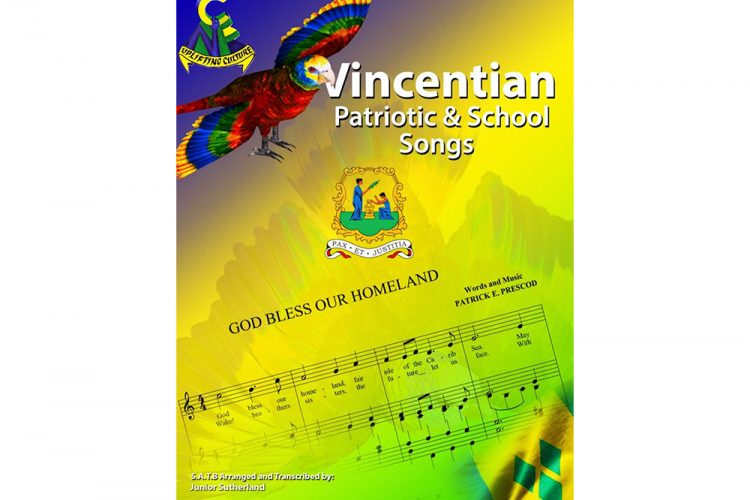 The National Cultural Foundation (NCF) will officially launch the VINCENTIAN PATRIOTIC AND SCHOOL SONGS Book on Tuesday September 15 at the Peace Memorial Hall.
The music was arranged and transcribed by Vincentian musician, arranger and producer Junior Sutherland.
Sutherland is the music teacher at the St Vincent Grammar School, the head of JR Music Studio, leader of the music band, VYKINZ and a Director of the National Cultural Foundation.
The book features four part harmony arrangements and lyrics for songs like St Vincent My Homeland by the late Vincentian musician and composer Patrick E Prescod who was made an Officer of the Most Excellent Order of the British Empire (OBE) in 2007, was Music Officer of St Vincent and the Grenadines 1963-1987, and Regional Coordinator for Caribbean Church Music from 1978-1980.
It also features the scores and lyrics for many Vincentian school songs including St Martins' Secondary School, St Vincent Grammar School, St Vincent Girls High School, New Adelphi Secondary School and more.
The books will be available for purchase through the National Cultural Foundation.
The National Cultural Foundation had previously launched the Vincentian Folk Song Book in 2017.