Posted on
Organisers pleased with launch of 'Broadwalk Rhythms'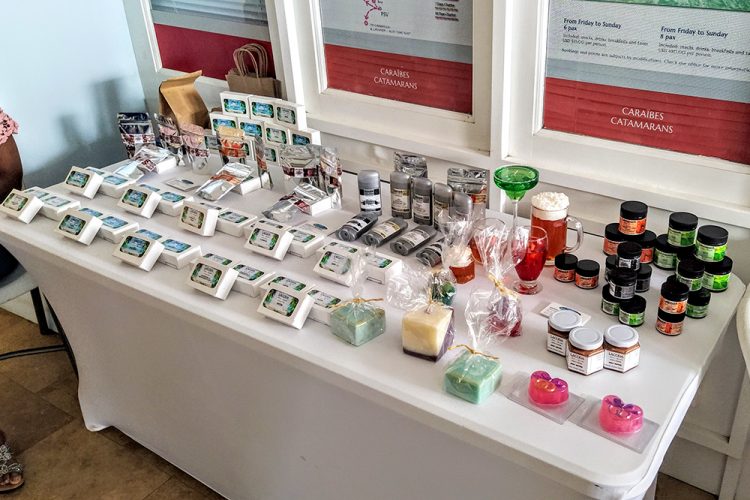 Several members of the music and arts industries and small business owners had the opportunity to reach a wider audience last weekend, having taken part in a mini festival organized by Invest SVG, Café Soleil and Rodney Small Productions.
'Boardwalk Rhythms', which took place on Saturday, August 29 at Café Soleil in Ratho Mill, is intended to be a recurring event that fosters the growth and development of youth, culture and small business in St Vincent and the Grenadines.
Pleased with the turnout of the inaugural event, Invest SVG Executive Director Annette Mark dubbed the festival "a success".
"The Vincentian public was very supportive of our young and emerging artistes – they came out in all the rain to offer their support!" explained Mark.
Invest SVG will continue to champion and assist our local talent to grow and develop. The broadening of the cultural sectors falls under our mandate as St Vincent and the Grenadines' Investment Promotion agency, and we take this very seriously."
The artistes who performed at 'Boardwalk Rhythms' were Kyron Westfield, Jordan Hamlett, Saeed Bowman and Krystian Mark, who were all backed by Rodney Small and the R.S Band – with a special performance by Rodney Small himself.
There were also six exhibitors on display: Alitha Gibson (Lacoda Bath and Sparkles), Manyi Florence Fotabong (AfroVincy Chips), painter/artist Donnie Collins, Ernie Harris (Ernos), Dwight Hillocks (Tus-T Water) and Jerry Simpson (Grenadine Wild Sea Salt).
Invest SVG's Executive Director also expressed her hope to see an even bigger turnout at the next event – which is being planned for October.