Posted on
VINLEC education awards 2020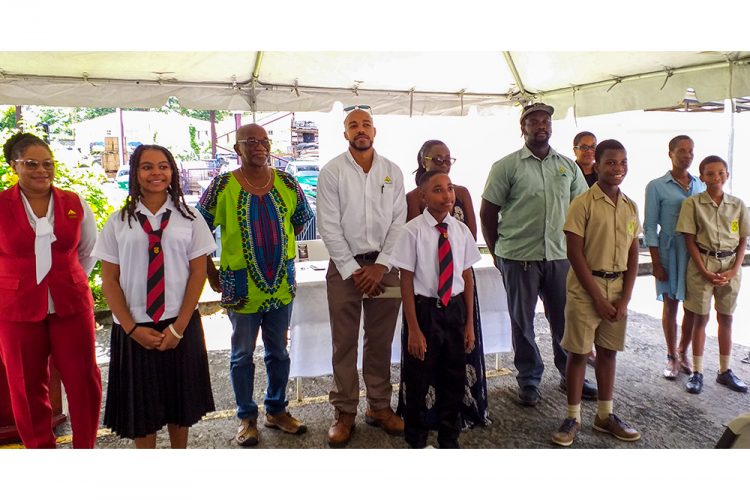 Ten children will benefit from St Vincent Electricity Services (VINLEC) Education Awards programme for the academic year 2020/2021. Of the ten, five have been granted full scholarships, while another five received bursaries. Each scholarship is valued at $1400 annually for five years, while the bursaries are in the sum of $200 per child.
The awardees and parents attended an orientation session hosted by VINLEC on Tuesday August 25th. Speaking at the session, VINLEC's Human Resources Officer Mignan Providence encouraged the students to continue to excel as they have done during these challenging times. She noted that this is an important phase in the lives of the children and urged the parents to support them.
Meanwhile, General Secretary of the National Workers Movement (NWM), Noel Jackson stressed that discipline is important in all areas of life. He said that because of the discipline exhibited the students were able to succeed and urged them to continue to focus as they move forward.
VINLEC's Education Awards programme started in 1984 and provides financial and moral assistance to employees' children with a view to support the children as they seek to reach their greatest potential. VINLEC is conscious that this investment is necessary as a well-educated workforce of tomorrow depends on accessible education today. This Education Awards programme is merit-based and the awards are granted based on the students' performance in the local Caribbean Primary Education Assessment.
This year's scholarship recipients are Mekyla Doyle, Roshaun J. Phillips, Eriscia Crooke, Davant Robinson and Nevan Foster. The bursary recipients are Alyssa Compton, J'niqua Collis, Davannet Bowens, Shannon George and Auriel Stephens. Since 1984, a total of 229 students have benefitted from VINLEC's awards programme. Currently, the programme has 24 secondary level students and 2 tertiary level students, who have completed their first year at the Community College.