Posted on
Scholarship created to honour Annette Liverpool's 38 years as an educator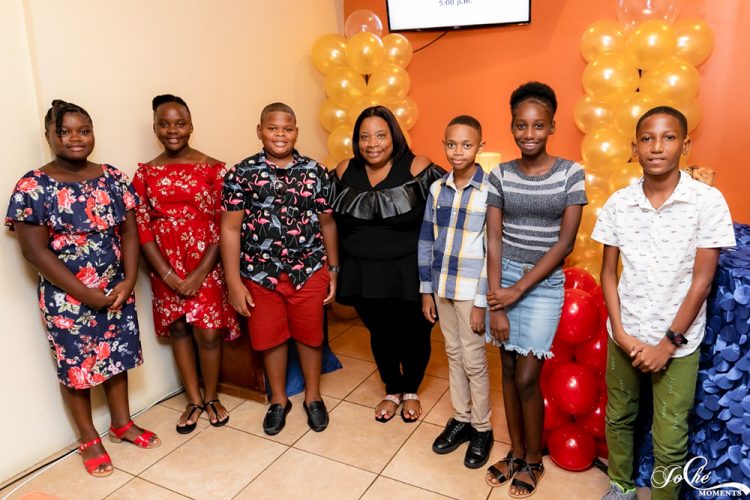 In honour of her contribution as a career educator of 38 years, the Annette Liverpool Scholarship has been created by her son Kurt Liverpool.
The late Annette Liverpool taught at the Kingstown Preparatory School for most of her years as a teacher. In the latter part of her career as an educator, she taught Methodology at the St Vincent and the Grenadines Teachers' College.
The Scholarship Committee received 78 applicants for the single award, which prompted committee member La Toya De Roche John to reach out to family and friends for assistance.
They heeded the call, resulting in six scholarships being awarded.
The Scholarships are all funded by private individuals living in the United States.
The Scholarship donors and recipients have connected and will provide mentorship during the duration of the scholarships and hopefully, beyond.
Annette died in 2019 and her first of three sons Andre Liverpool and his wife Beverly were in attendance to distribute awards and encourage the participants.
The Annette Liverpool Scholarship was awarded to Claudia Lovelace of the Questelles Government School; the Adrian Rose in honour of Veronica Toney Scholarship was awarded to Jaylon Lynch of the Georgetown Primary School; the Diana John Scholarship went to Yanni Bascombe of the St Mary's R.C School; the Noel and Casynella Cyrus Scholarship went to Pareez Cudjoe of the Lower Bay Primary; the Lenora Davis Scholarship was awarded to Mathew Wilson of the St Mary's R.C. School; and the Claudette Butler Scholarship was awarded to Iyanna Quashie of the Questelles Government School.
A release from the organizers said Digicel SVG partnered with the Scholarship committee to award the students with LTE ready smart devices and recognized the principals — Mrs Ferdinand of the Questelles Government School; Mrs Johnney of the SMRC School; and Mrs. Friday of the Lower Bay Primary School. Mrs James of the Georgetown Primary School also received her token as it was sent to her with the family of Jaylon Lynch. This was a great gesture that brought pure excitement to the principals' and recipients' faces.
Each student will receive $1500 for Form 1 – 3 and $1750 for Form 4 – 5. The option to extend to community college is based on each student's performance.