Posted on
TSSS student is SSBQ winner for July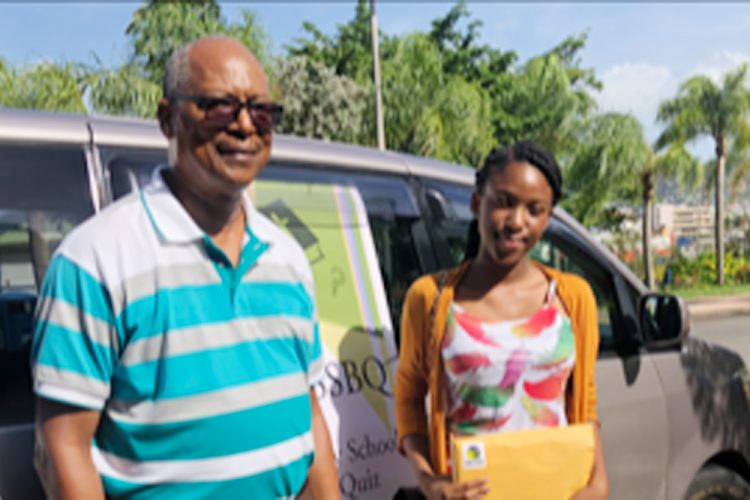 On Monday, August 17, Laurel Ragguette of the Thomas Saunders Secondary School received her prize, valued at over $600 for winning the Secondary School Bible Quiz for July 2020.
This means that the Thomas Saunders Secondary has joined the St Vincent Grammar School as being the only schools with two wins so far this year.
The August Quiz is open to students who were enrolled in secondary schools in SVG during the 2019-2020 school year, and can be found on Facebook or the www.ssbq.org website. August 29 is the deadline for entries.