Posted on
SALUTING FIDEL, TREASURING INTERNATIONALISM – Statement of SVGCFS on 94th anniversary of birth of Commandante Fidel Castro Ruz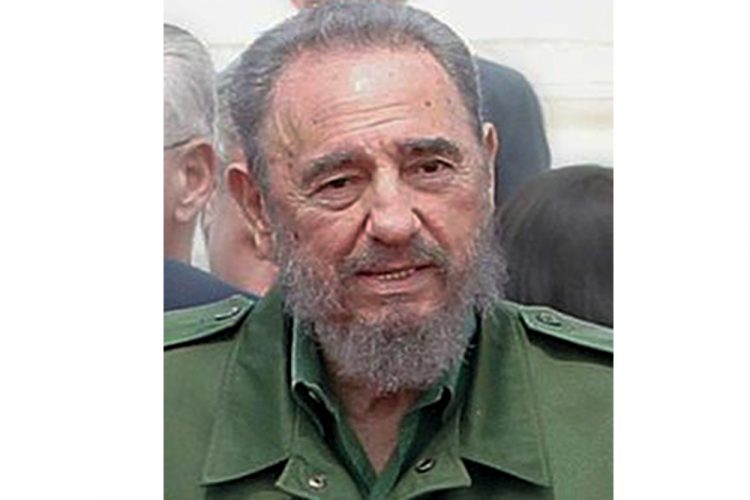 The St Vincent and the Grenadines/Cuba Friendship Society joins the Cuban people and tens of millions of people the world over in commemorating the 94th anniversary of the birth of the outstanding leader of the Cuban Revolutionary, visionary and internationalist, Commandante Fidel Castro Ruz.
There is not a great tradition in the English-speaking Caribbean to honour the birthdates of outstanding leaders but Fidel castro Ruz was exceptional and his birthdate is therefore very special to all of us. Comrade Jose Marti is widely regarded as the Father of the Cuban Revolution and his mantle fell to Cde. Fidel who led the triumph of the revolution initiated by Marti, Maceo and the early patriots. He took care of the mantle well, spearheading the transformation of his country from a client state to a proud independent nation with major victories in the struggle against imperialism, poverty, hunger and servitude.
But above all for us, Fidel demonstrated in unmistakeable terms what internationalist solidarity means. The evidence is all over the Caribbean, Africa, Latin America, Asia and even Europe and North America. A whole cadre of professionals, in health, education, engineering, sport and many other fields bear ample testimony to this. Fidel's resistance to global domination by a few powerful nations gave us courage and strengthened our resolve to resist as well, to pursue initiatives at regional integration and to build bonds of friendship and solidarity based on mutual respect.
The world and the people of the Caribbean owe a great deal to the contribution of Fidel Castro Ruz, We can at least acknowledge that today and pledge to ensure that the memory of his everlasting contribution lives on.