Posted on
Analysts: Tight Race for election 2020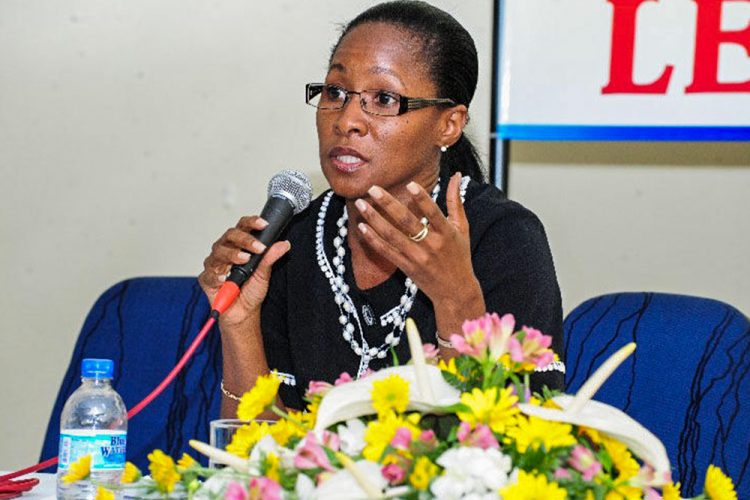 (Daily Express) The general election race is going to be a tight one between the People's National Movement (PNM) and the United National Congress (UNC), according to several analysts.
These analysts are Dr Bishnu Ragoonath, Mukesh Basdeo and Dr Marlene Attz who spoke to the Sunday Express on August 8.
Political analyst Dr Winford James however thinks the PNM will win the election.
The Nigel Henry-led Solution by Simulation (SBS) poll commissioned by the Express puts the PNM five per cent ahead of the UNC.
Attz, an economist, said she doesn't know there is an economic resonance among the population and people are looking at traditional political alignment.
"I think it comes down to the two major parties really going to be given the opportunity to guide the course of economic activity in Trinidad and Tobago for the next five years," she said.
"I still don't think there is any clear front-runner, I think both parties are still kind of taking it down to the wire, so to speak," she said.
She added that the weather is going to play a part and affect voter turnout tomorrow. In Ragoonath's opinion, the election will be tight.
He said six constituencies will determine who will be the next Government and it all depends on the voter turnout.
He said his biggest fear at this time is the impact the Covid spike will have on the voter turnout.
Ragoonath said the PNM didn't come with anything startling in their campaign and they returned with the "blame Kamla, blame the UNC" rhetoric.
He said in Tobago there is two-way race with the PNM and the Watson Duke-led Progressive Democratic Party (PDP) which will play a factor in the election as well.
Basdeo said in some instances the UNC will have a little over a one or two per cent lead, while in some constituencies the PNM will also have a slight lead over the UNC.
He said in some instances it looks like a "dead heat" in a several constituencies.
Basdeo said he is not convinced there will be a large voter turnout and it may be closer to 57 to 60 per cent.
He also said the Covid spike will have an impact.
Basdeo said the PNM's campaign on its success of the handling of the pandemic will be tested tomorrow.
James said the polls indicate that the PNM is in the lead and we must trust the "science".
He noted that the polls were a snapshot of a period in time and things could change but he's going on the science.
He said it comes down to the "swing votes" in the marginals — voters who focus on the issues.
James said that there is also the "mixed category", the small ethnicities- individuals who do not identify ethnically and far more of them are favouring the PNM.
James said from the facts that he has now " the PNM is more likely to win than the UNC, but the margins will be small."